Hey there! As someone who loves to cook but is sometimes short on time, I'm excited to share with you some of my favorite recipes that can be made in 30 minutes or less.
I firmly believe that cooking shouldn't have to be a chore, and that delicious meals can be made quickly and easily.
One of the keys to reducing cooking times is to simplify recipes, use ingredients that are prepared or require little preparation, and take advantage of kitchen appliances.
For example, cooking a beef stew in a instant pot can cut the cooking time by 80%. Using Pre-diced meat will also save you time prepping and washing up afterwards.
These are some of the things we should do when focusing on quick cooking.
To help, I've compiled a list of quick and easy recipes that are perfect for busy weeknights, lazy weekends, or any time you need a tasty meal in a hurry.
Whether you're a busy professional, a student with limited time, or a parent trying to juggle multiple responsibilities, these recipes will help you whip up a delicious and healthy meal in no time.
I've included a list of savoury and sweet recipes to give you the best of both worlds.
18 Savoury Meals That Are Made in Under 30 Minutes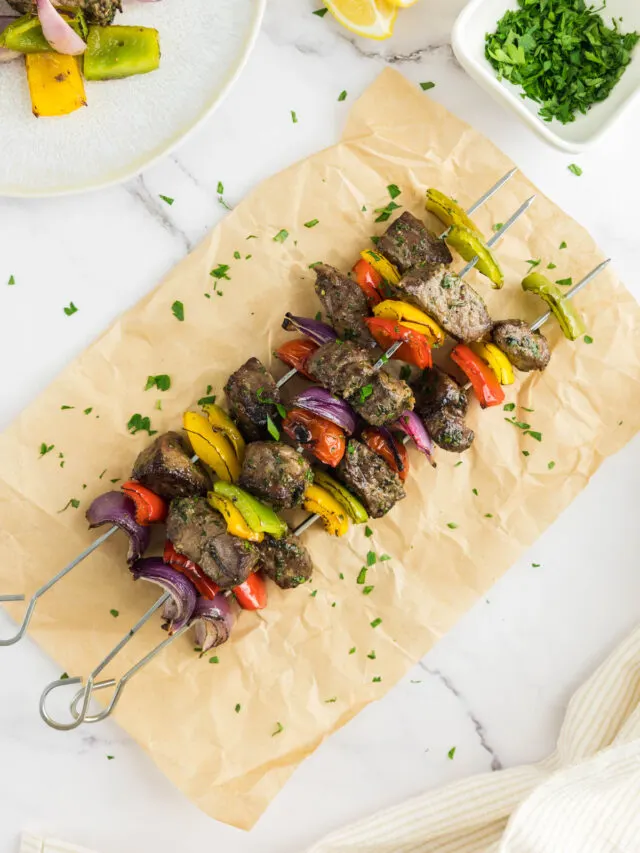 Make these delicious oven-baked beef kabobs from the comfort of your kitchen! They take under 30 minutes to make and are a wholesome dish that your family will love.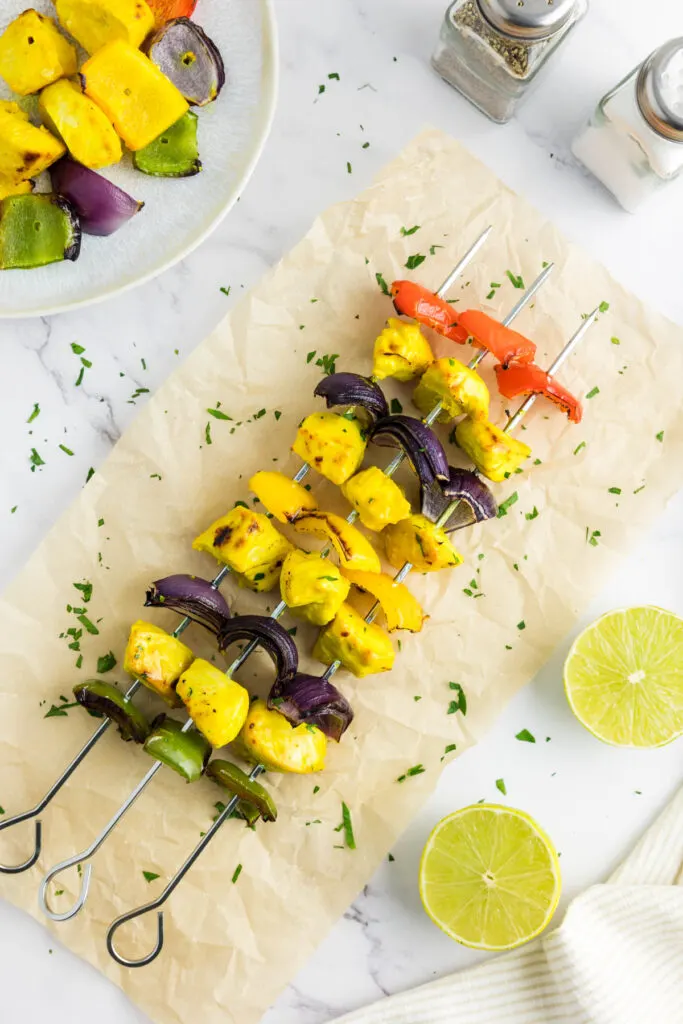 These baked chicken kabobs made in the oven are super easy and delicious. They are cooked in the oven on high heat, which allows you to still get that charred flavor from the comfort of your kitchen.
This is one of my all-time favorite chicken recipes because it's healthy and the marinate is so tasty! The marinade has spiced, fresh flavors that balance the charred veggies.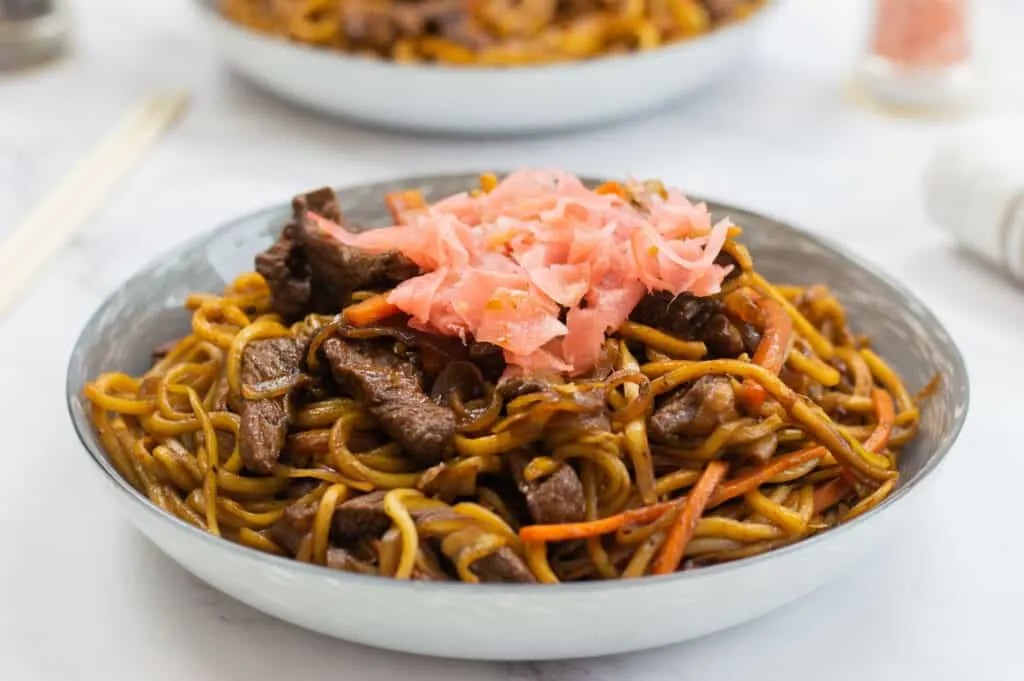 This traditional beef yakisoba with noodles is perfect for a quick and balanced dish. It takes just 15 minutes and uses various vegetables, giving you an excellent range of vitamins and minerals.
The yakisoba sauce is full of umami flavours that work with steak and get balanced by the traditional garnish of pickled ginger.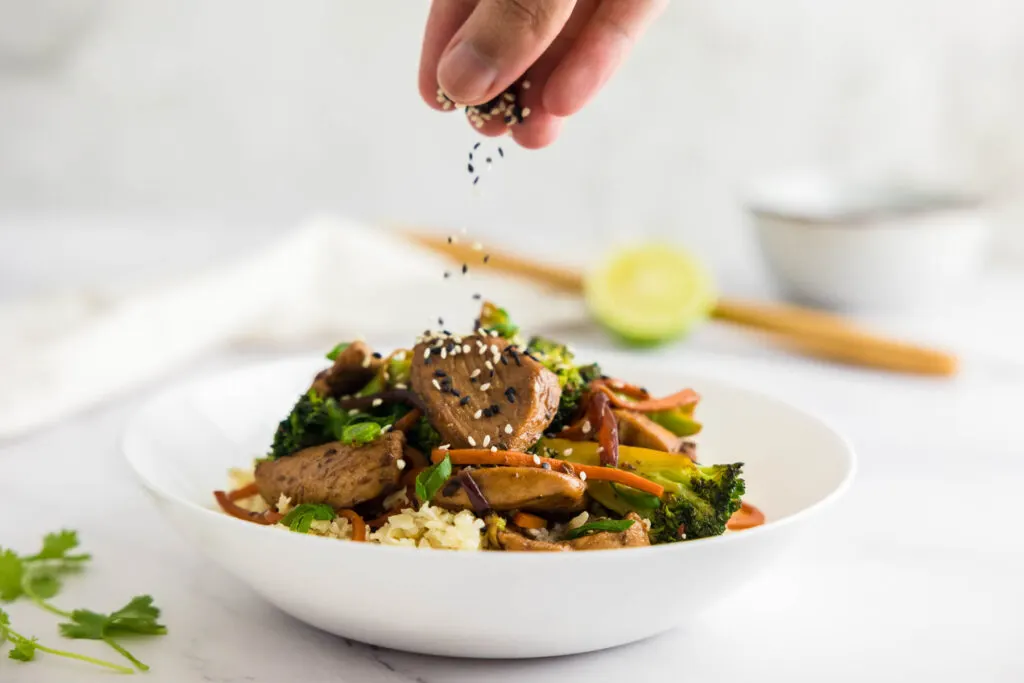 This satisfying keto chicken stir fry is packed with vitamins and minerals typically lacking in a keto diet while only having 10 net carbohydrates per serving!
It takes just 20 minutes to make and has 5 low-carb vegetables that are paired with delicious Asian flavors.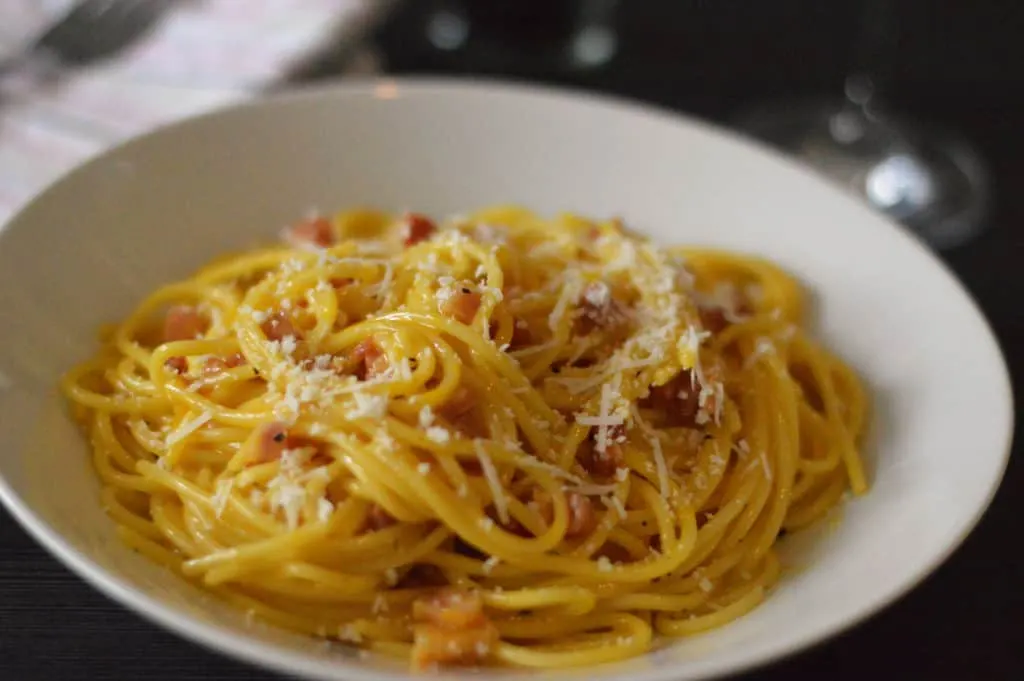 Spaghetti carbonara is a world renown dish in the western world, which you can find in many Italian restaurants. This dish is quick and easy to make, needing only a few ingredients.
The sauce is made from a combination of heat and the egg yolks combining with the starchy water, making the silky carbonara sauce we all love.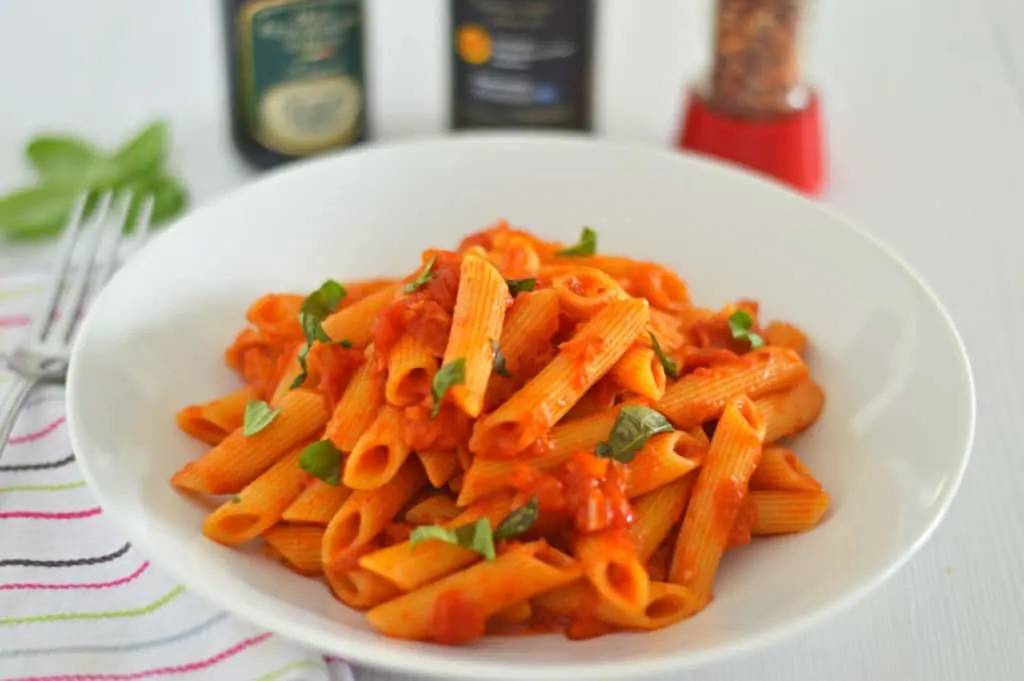 Quick, Tasty, Traditional Italian Penne Arrabbiata that's uses few ingredients and only takes 30 minutes to make! It makes a delicious vegan pasta or can be made into a spicy, meaty variation.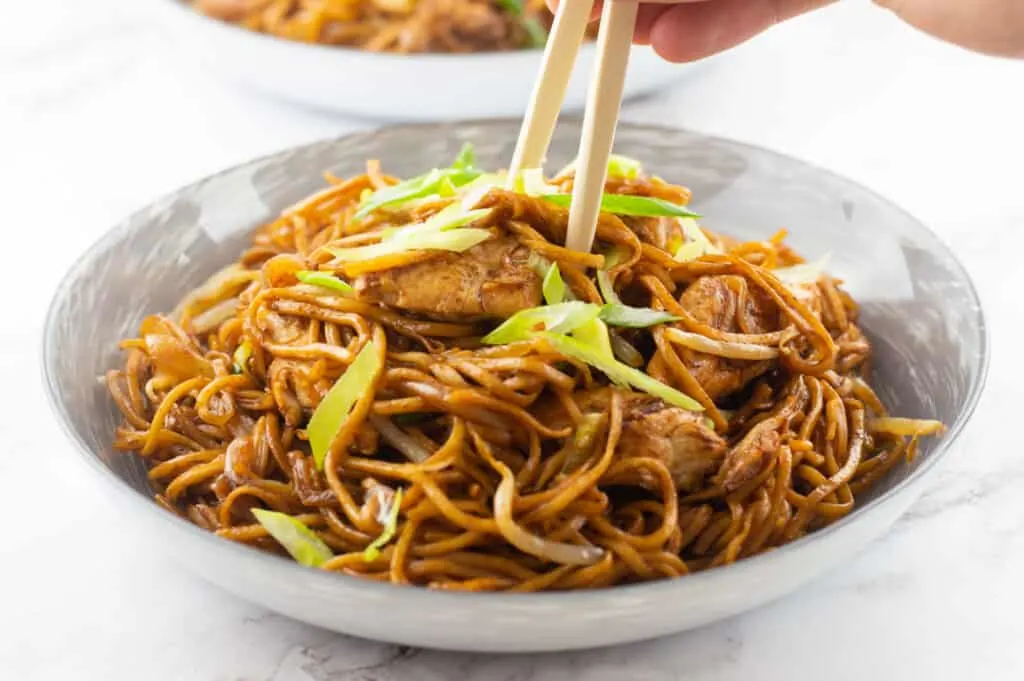 Delicious Chicken Chow Mein that's easy to make and takes just 20 minutes. A much healthier and tastier version of the takeaways.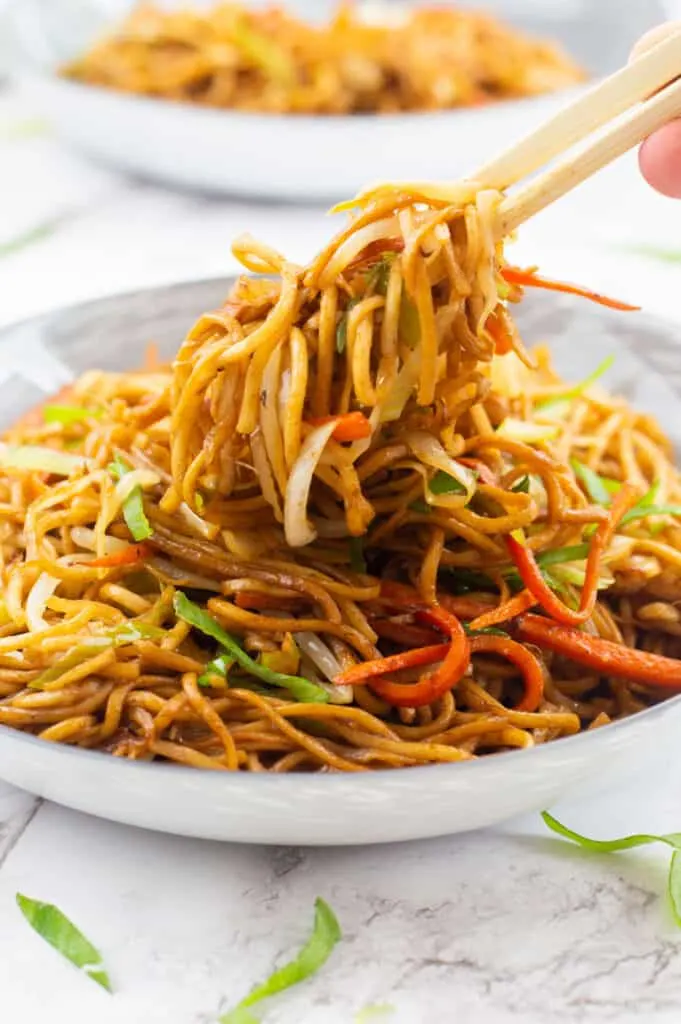 Easy 20 minute Vegan Chow Mein with plenty of vegetables and tasty Chinese flavours. This recipe will show you how to make Chow Mein, healthier and tastier than the takeaway.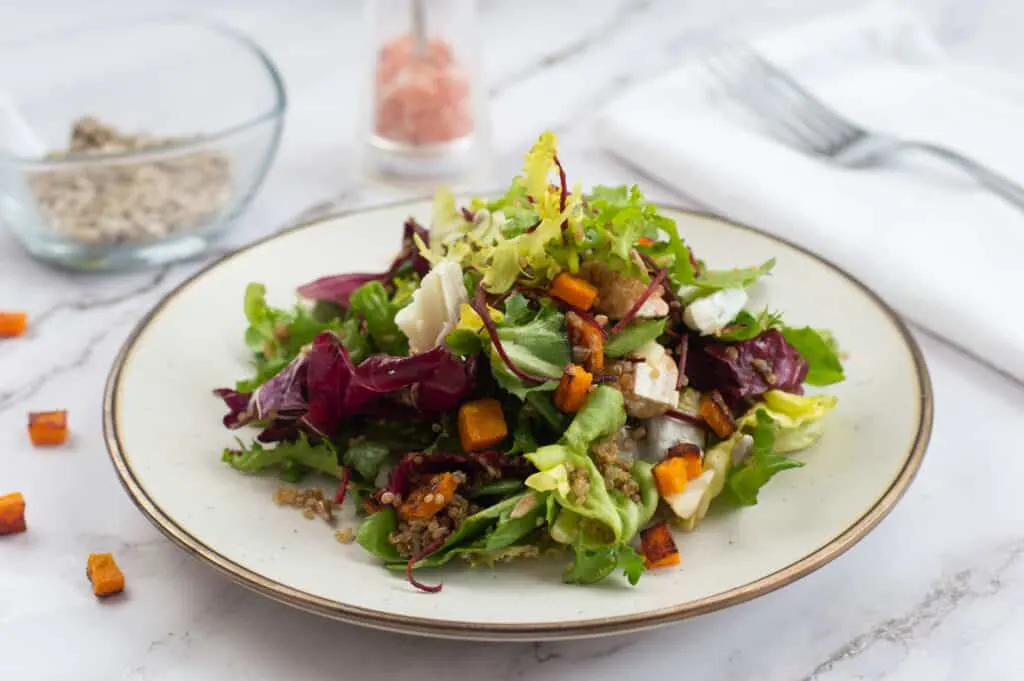 This quinoa salad is healthy and rich with flavour. It uses sweet, roasted butternut squash and creamy, rich goats cheese. Its served warm using butternut squash straight from the oven and warmed quinoa.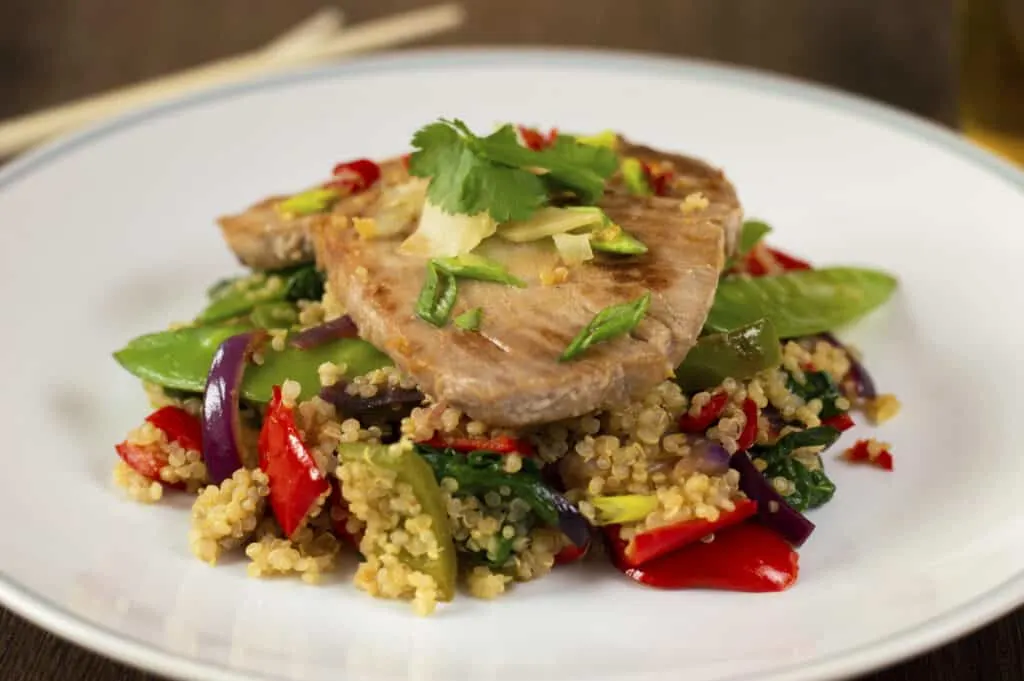 This seared tuna with quinoa and stir-fried vegetables is the perfect healthy treat. Its packed with stir-fried vegetables, whole grain carbohydrates, whole proteins and vitamins. It's the perfect healthy 'treat' meal.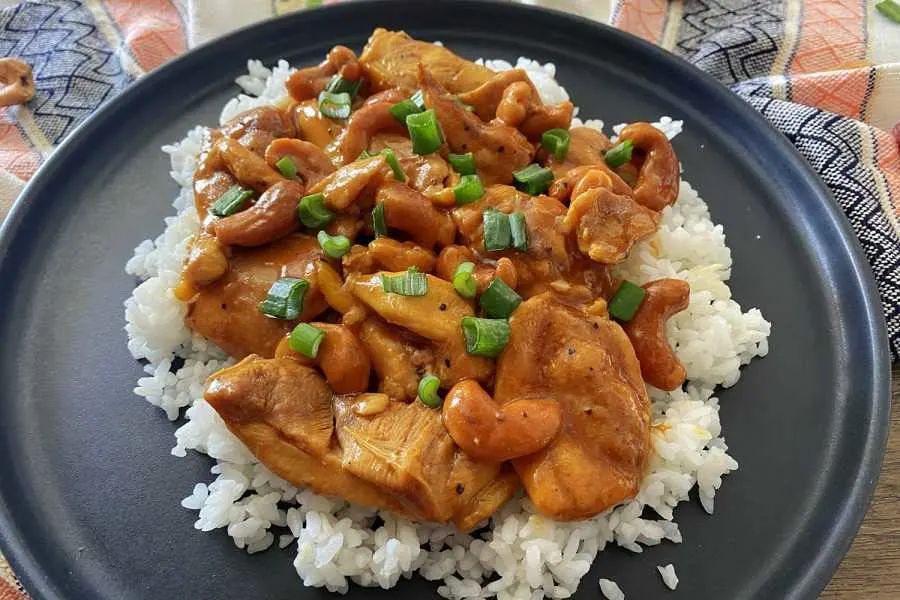 The soft and juicy chicken, covered with a bit of spicy but heartwarming sauce and the crunch of cashews in every bite of it. It's made in the Instant pot and only takes 15 minutes.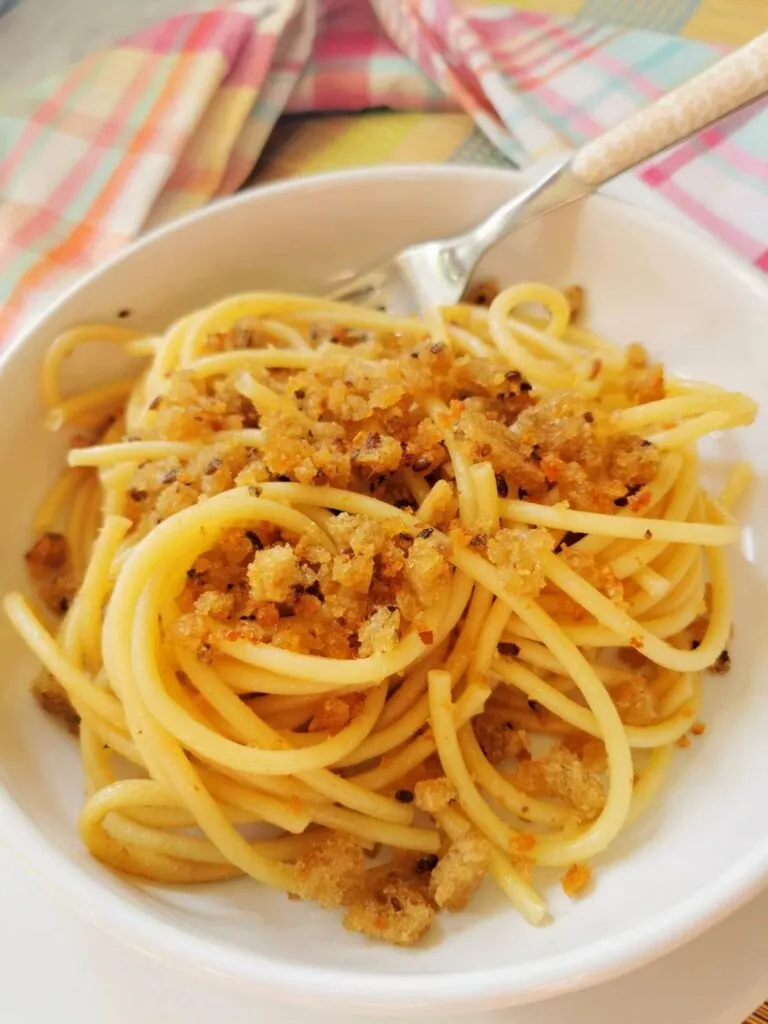 This pasta with breadcrumbs and anchovies is one of the simplest, fastest, and yet most delicious Italian pasta recipes. A southern Italian classic that can be on the table in 20-30 minutes and so easy to make!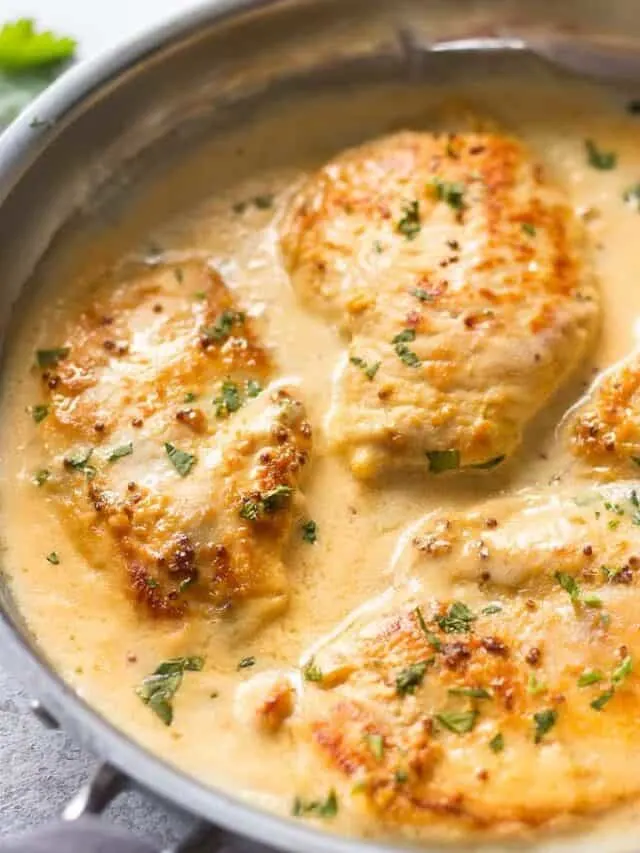 Decadent and delicious, this Stovetop Creamy Honey Mustard Chicken skillet meal is just 30 minutes away. Filled with rich flavors and made in one pan, this simple and easy recipe is sure to be your new fave. And the creamy honey mustard cream sauce is amazing on rice, potatoes, and roasted veggies, too!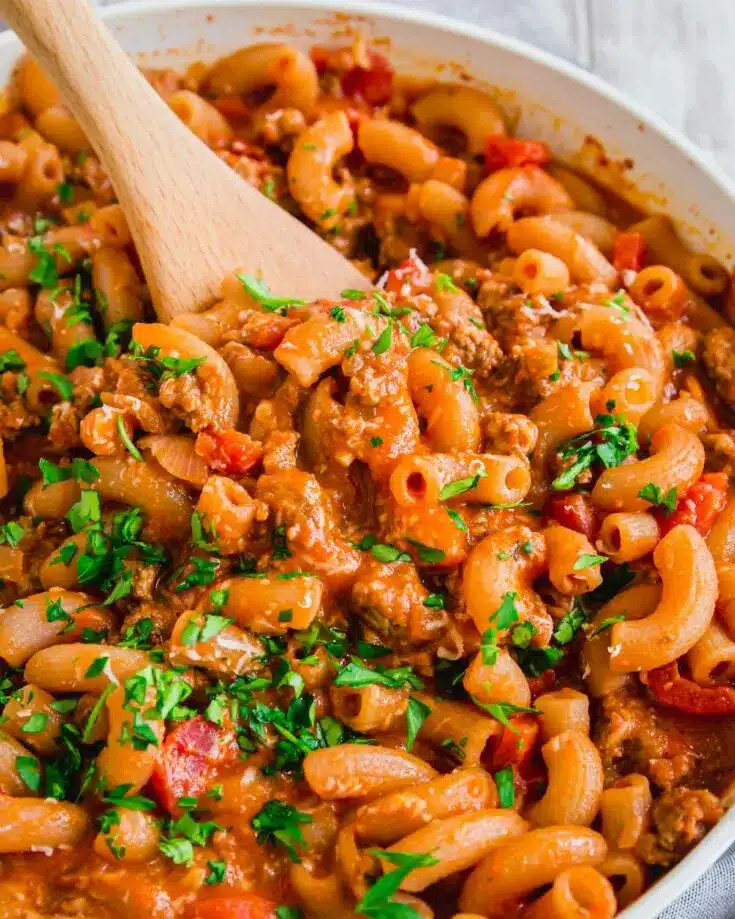 This ground beef pasta recipe can be made in under 30 minutes with any pasta you have and tastes like it's been simmered all day long on the stove. A true weeknight dinner superstar!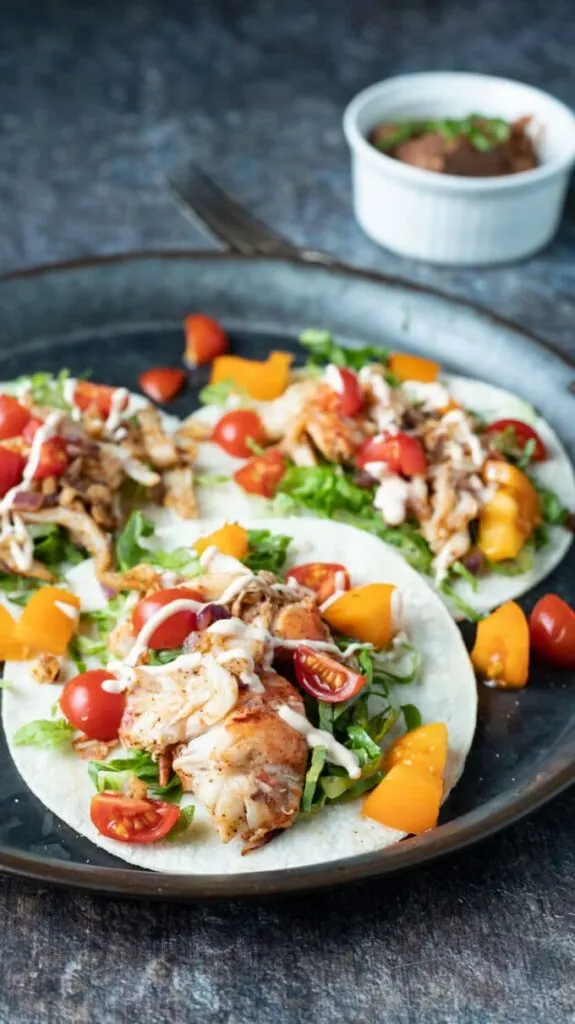 Want an incredibly easy dinner? These buttery lobster tacos are the epitome of delicious eating. Less than 30 minutes to make.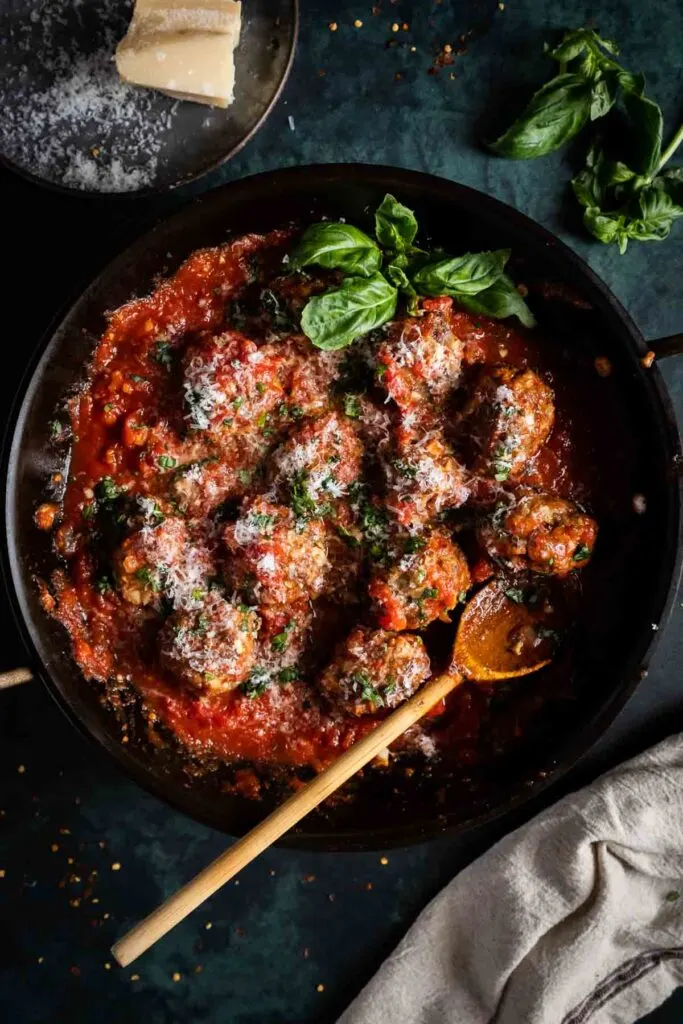 This Homemade Gluten-Free Meatball Recipe is made with a delicious combination of ground beef, Italian sausage, and more. These meatballs are tender, juicy, and perfect paired with marinara sauce and your favorite pasta.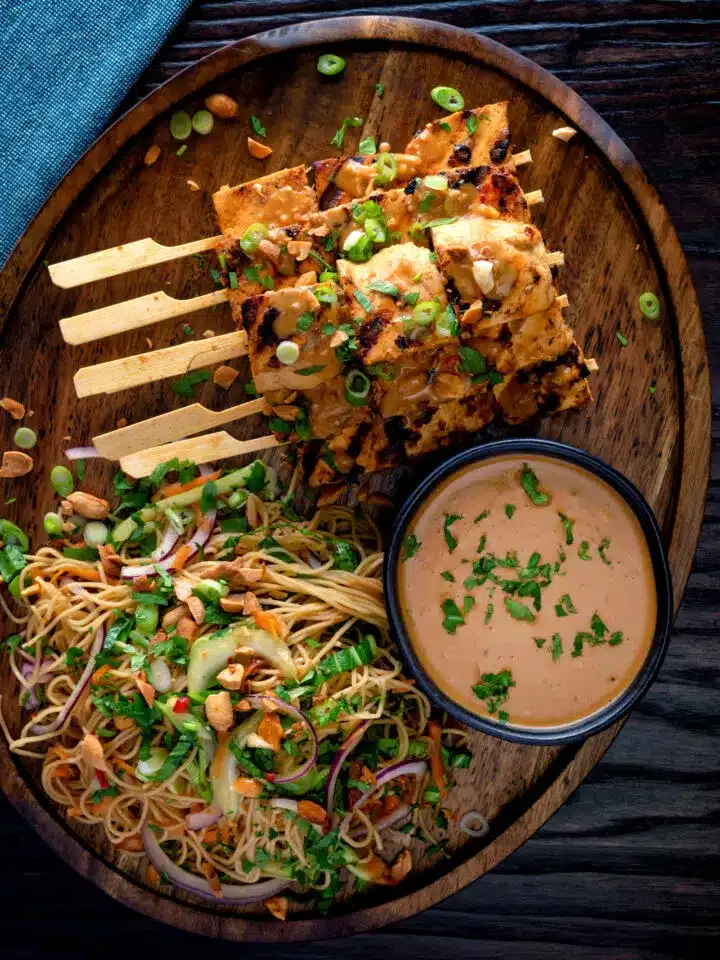 Tofu satay, a delicious and quick vegan dish with a superb peanut dipping sauce that is easy to cook both in the kitchen or even on the BBQ.
It is a dish that can be prepared up to a day in advance, the prep takes around 10 minutes and then it cooks in just 10 minutes!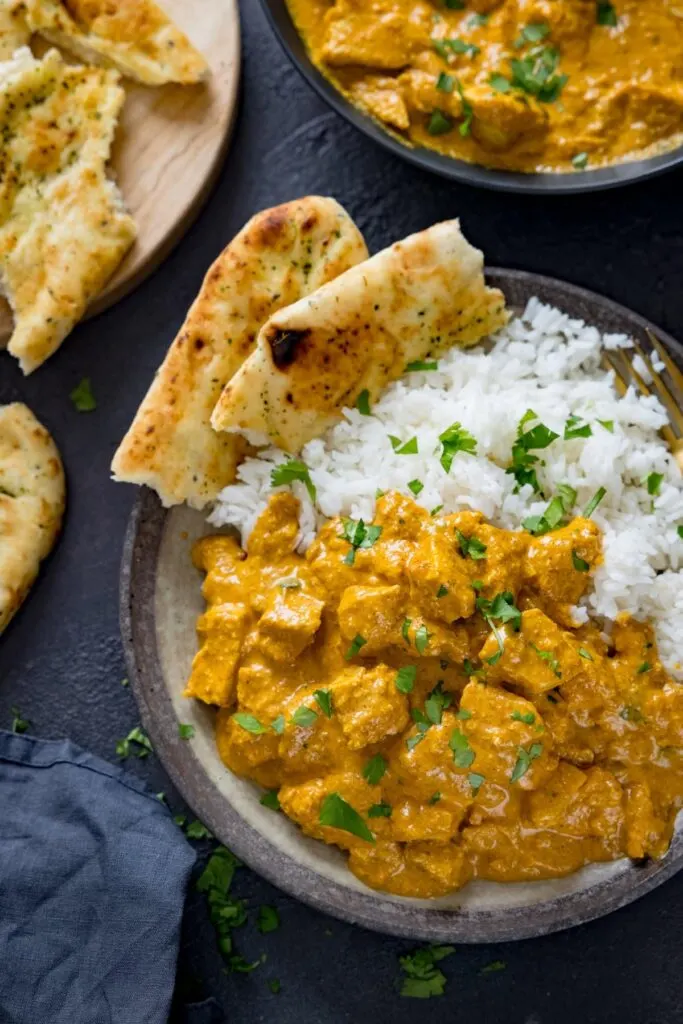 This chicken korma is a rich and creamy mild chicken curry with lots of flavour, made with coconut cream, yogurt and a small amount of ground almonds. Perfect for kids and adults to enjoy.
It's all cooked in one pan with no marinading required and it's ready in less than 30 minutes!
6 Sweet Recipes That Are Made in Under 30 Minutes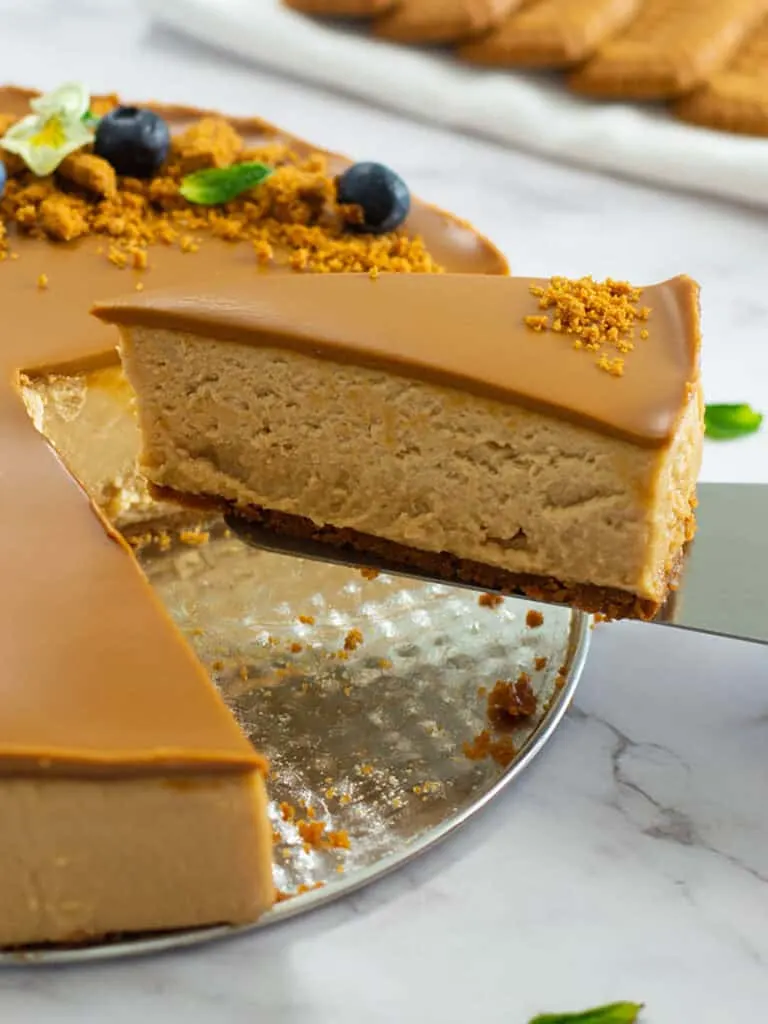 This 4-ingredient Biscoff cheesecake recipe is perfect for people who want a simple yet delicious recipe. It takes just 20 minutes to prepare and can be made ahead of time.
Feel free to get creative with decorations or stick to simple crushed Biscoff biscuits and blueberries.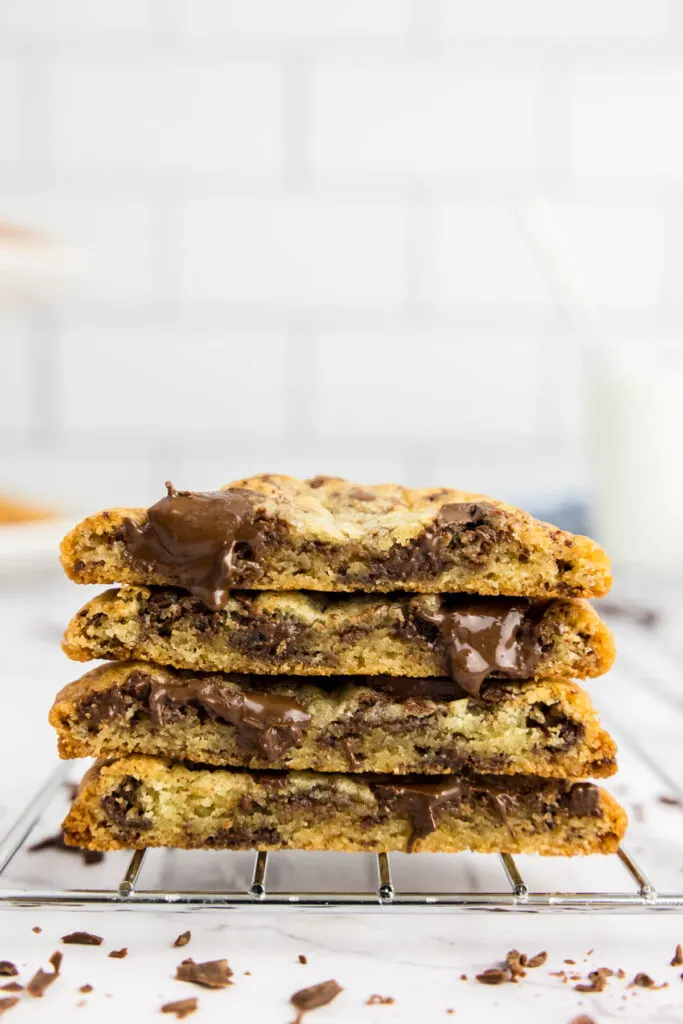 These chocolate chip cookies without brown sugar are soft, gooey and outrageous chocolatey. You won't even notice they have no brown sugar; they're just as delicious as classic chocolate chip cookies! They take 18 minutes to make, require no chill time and use popular pantry ingredients.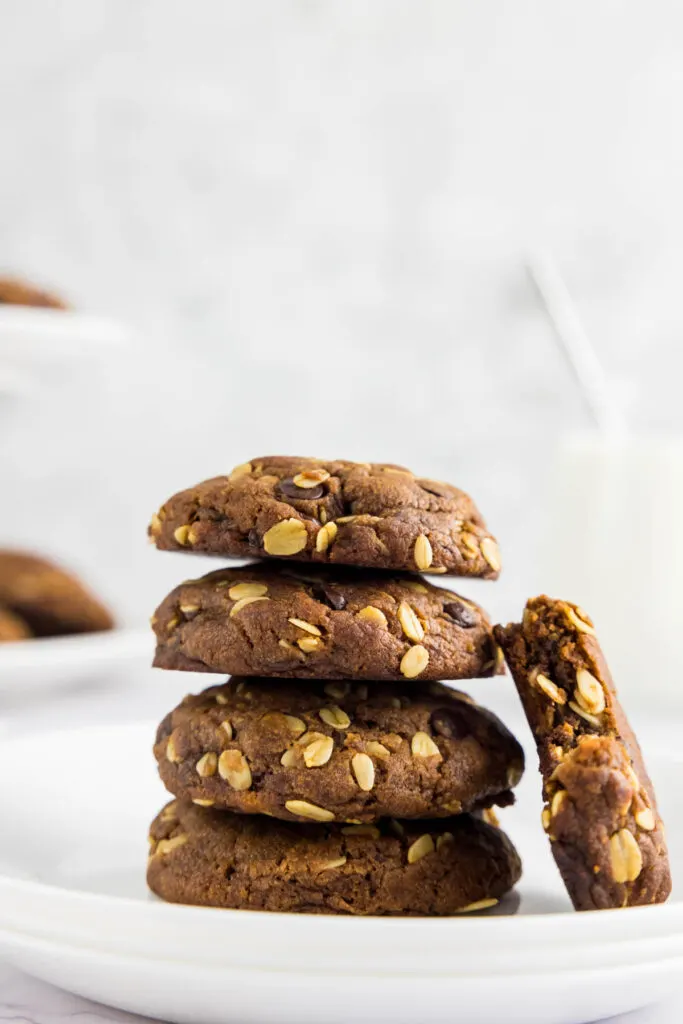 These delicious vegan oatmeal chocolate chip cookies are so easy to make! They only use one bowl, and you can make a batch in just 25 minutes!
They have a soft yet chewy texture from the oats and a chocolatey, caramel flavor from the chocolate chips and coconut sugar.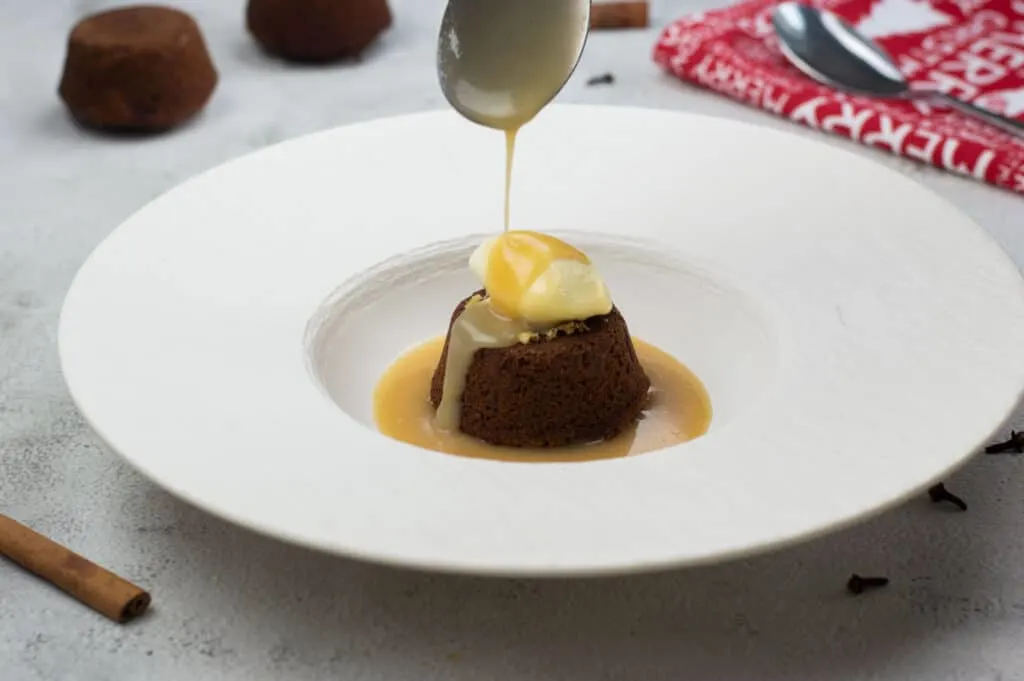 This sticky toffee pudding is one of my favourite homemade dessert recipes. It has a sweet date flavour and is super moist with a soft bite to it. It goes perfectly with spiced toffee sauce and vanilla ice cream.
It's a great dessert for beginner bakers and cooks who want to make something simple and impressive.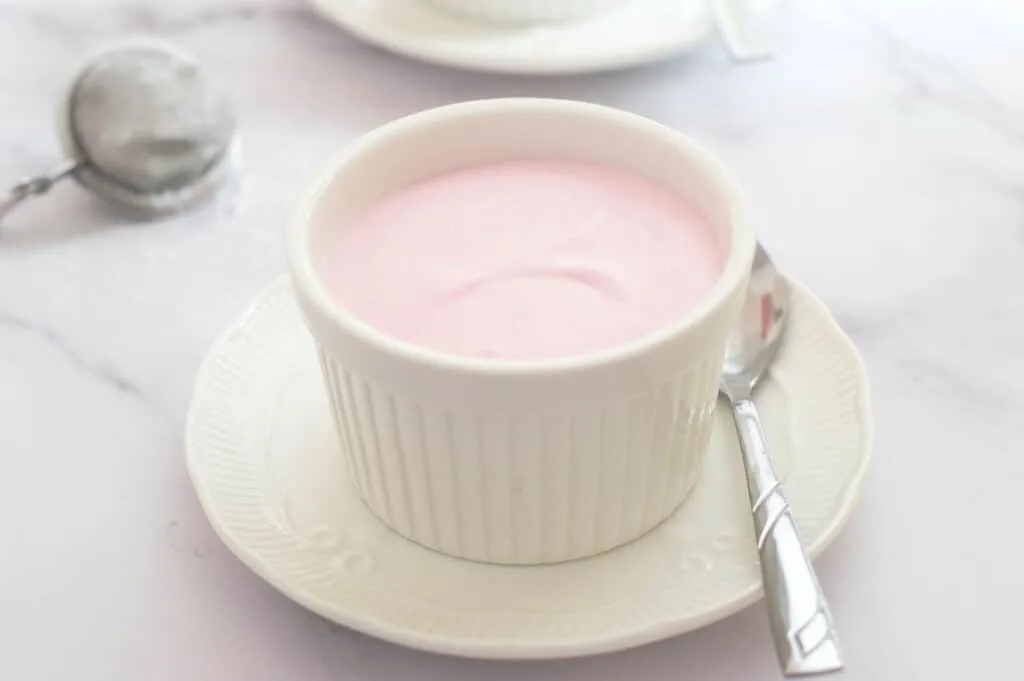 Strawberry Mousse thats sweet, creamy and fresh. It doesn't use gelatine so its perfect for vegetarians. This delicious fruit mousse only takes 20 minutes and uses 4 ingredients, making grocery shopping a lot easier.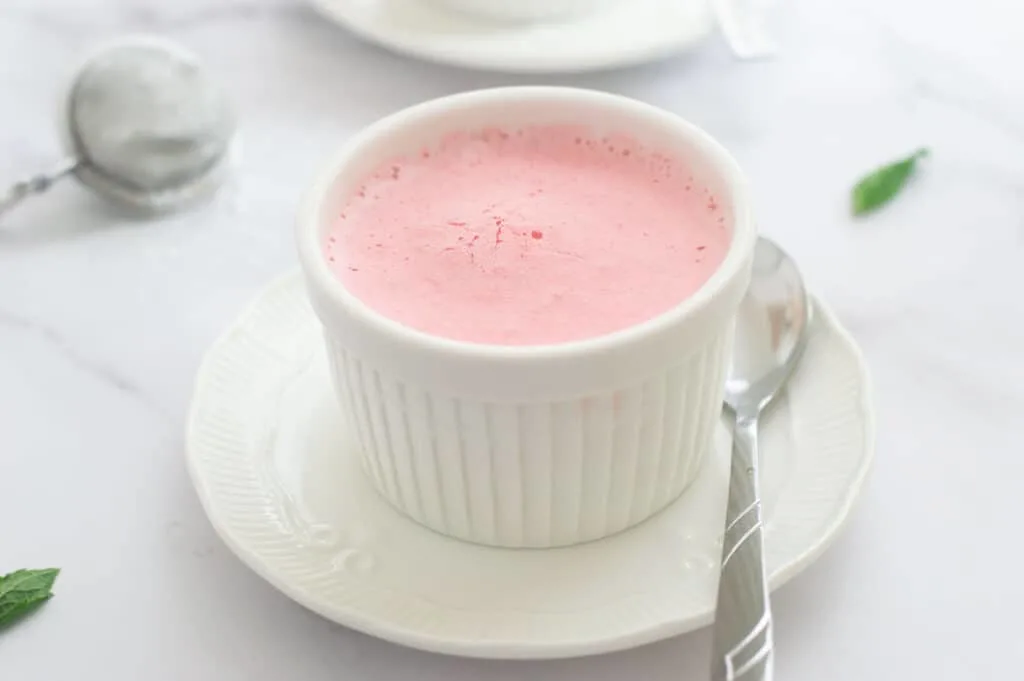 This Frozen Strawberry Mousse is fresh, sweet and creamy. It takes just 20 minutes to prepare and uses 4 main ingredients. It's perfect to make in bulk and freeze for later in the week.