14 Easy plant based breakfast recipe ideas that are perfect for your plant based diet meal plan.
Try a delicious, healthy savoury breakfast of a Superfood Peanut Butter Oatmeal Bowl or dive in to your sweet tooth with these delicious easy Vegan Crepes.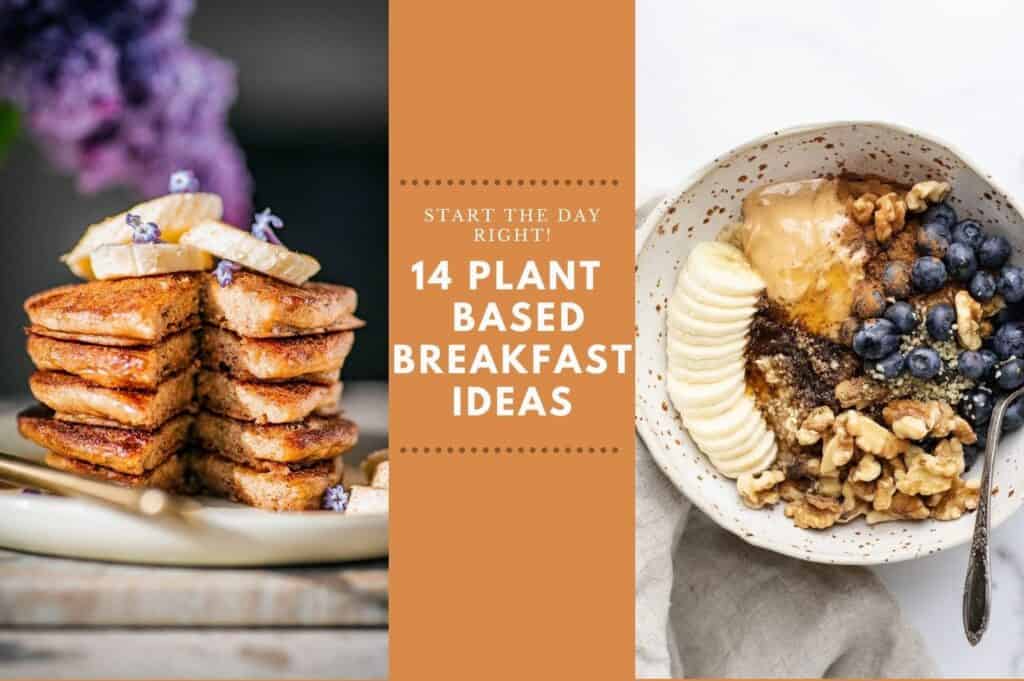 What is a Plant Based Diet?
A plant based diet is a vegan diet. It is similar to the vegetarian diet however you also abstain from the use of any animal products like dairy and eggs. For many vegans this also includes honey.
When following the vegan diet it is important be aware of your nutrition intake. It can be harder to get certain vitamins and minerals into your diet like calcium, iron, zinc and vitamin b12. As these are heavily found in animal products.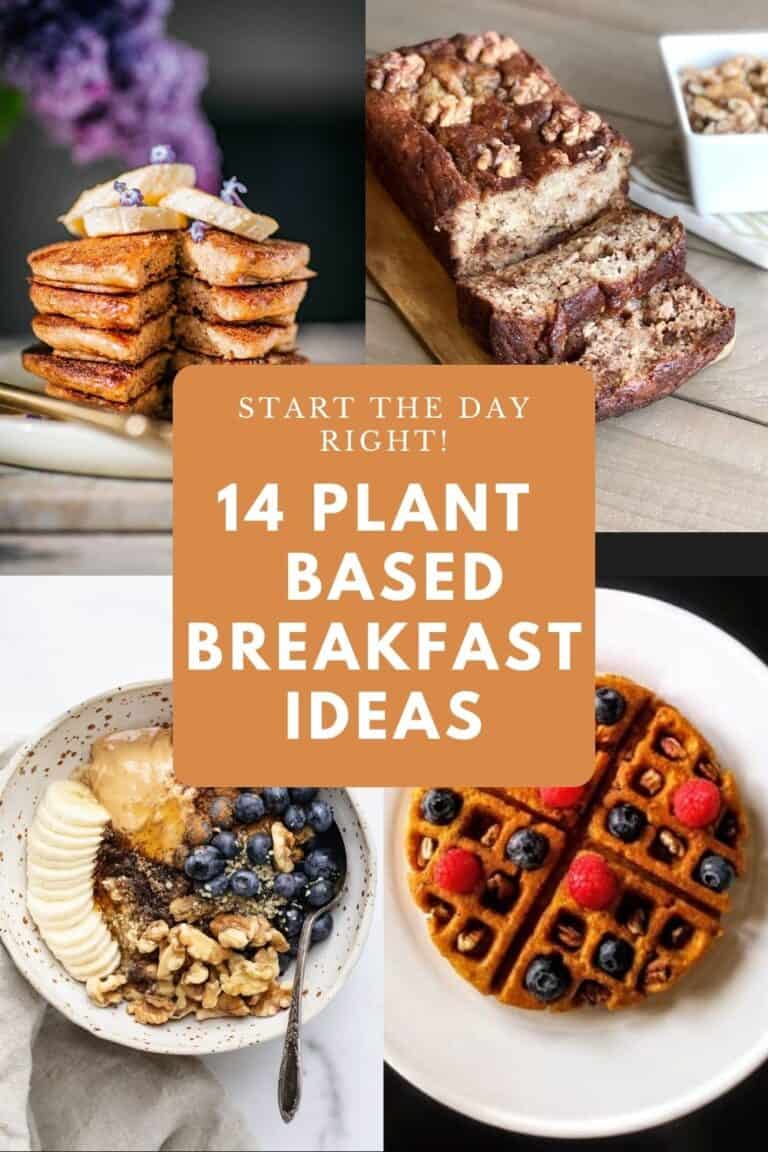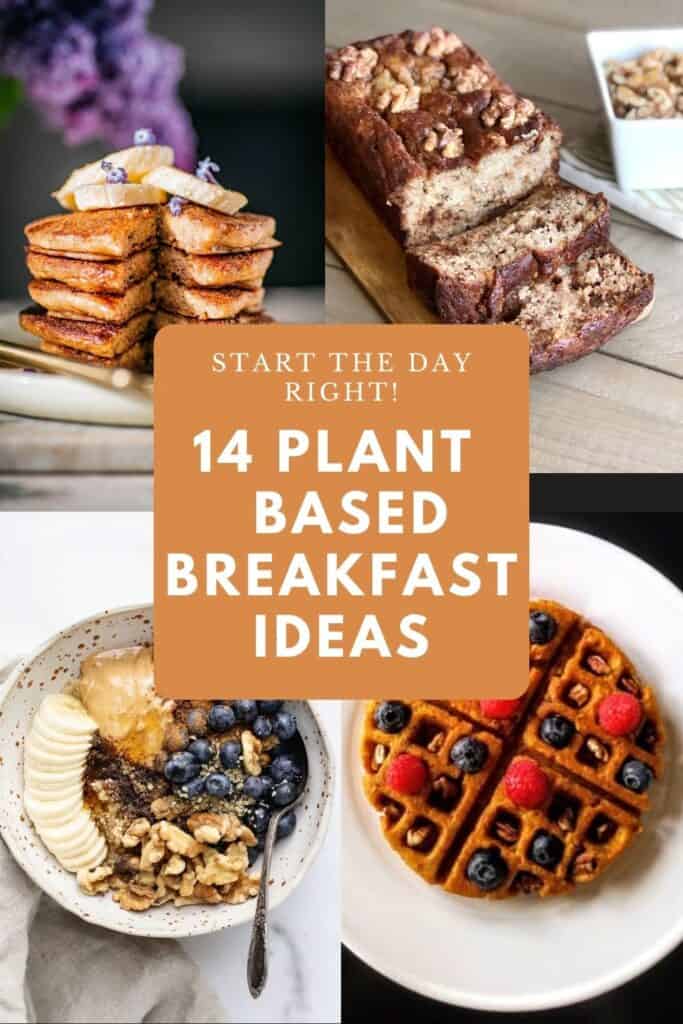 Plant Based Breakfast Ideas
This Vegan Keto Smoothie is perfect for your vegan keto meal plan. It takes just 2 minutes to make, contains only 4 grams of net carbs, and is super tasty and healthy!
These are the most easy Vegan Crepes I have ever made. They only use 2 ingredients and take less then 5 minutes to prep!
This smashed avocado recipe is quick and easy. Its fresh, creamy and has great texture. It's perfect for a quick morning breakfast or brunch taking just 5 minutes to make.
These are the perfect solution to our quick cinnamon roll prayers for quick and easy ultimate, soft and fluffy Vegan Cinnamon Rolls with no yeast, no dairy and no eggs!
This Vegan Granola is crunchy and delicious, with the comforting flavor of cinnamon, the earthy undertones of walnuts and pecans, and a touch of sweetness from the raisins and maple syrup.
These vegan and gluten free banana pancakes are made with healthy whole grain buckwheat flour, and they really are fluffy and delicious.
Moist maple banana bread that gives you a crunchy, nutty texture.
Tasty waffles with pumpkin, warm spices, whole grains, and quinoa for a delightful fluffy waffle and pecan crunch.
These are the best vegan pancakes. So easy to make and super tasty. Magical vegan buttermilk is the key, with just the right amount of baking powder to fluff them big time.
This peanut butter oatmeal bowl is packed with superfood ingredients that are rich in minerals and vitamins! This breakfast takes only 5 minutes to make and will keep you satisfied and energized to take on any day.
Strawberry and peanut butter stuffed vegan french toast is an easy and filling breakfast that will please all.
Simple to make, but absolutely exploding with flavour, this breakfast burrito is filled with tofu scramble and vegan sausage.
Start your morning with this nourishing blueberry spinach smoothie that is filled with nutrient-rich superfoods! It is perfectly sweet in flavor and has a thick & creamy consistency.
This Green Detox Smoothie is packed with plenty of vitamins, minerals and makes a healthy breakfast or snack! This smoothie is refreshing and full of goodness!
More Plant-Based Recipes You May Like…