Easy vegan keto breakfast recipes that are perfect for your keto vegan meal plan.
Try a combination of two like the Smashed Avocado and Seed Bread or just dive in for one wholesome recipe like these Fluffy Keto Pancakes or Maslsa Tofu.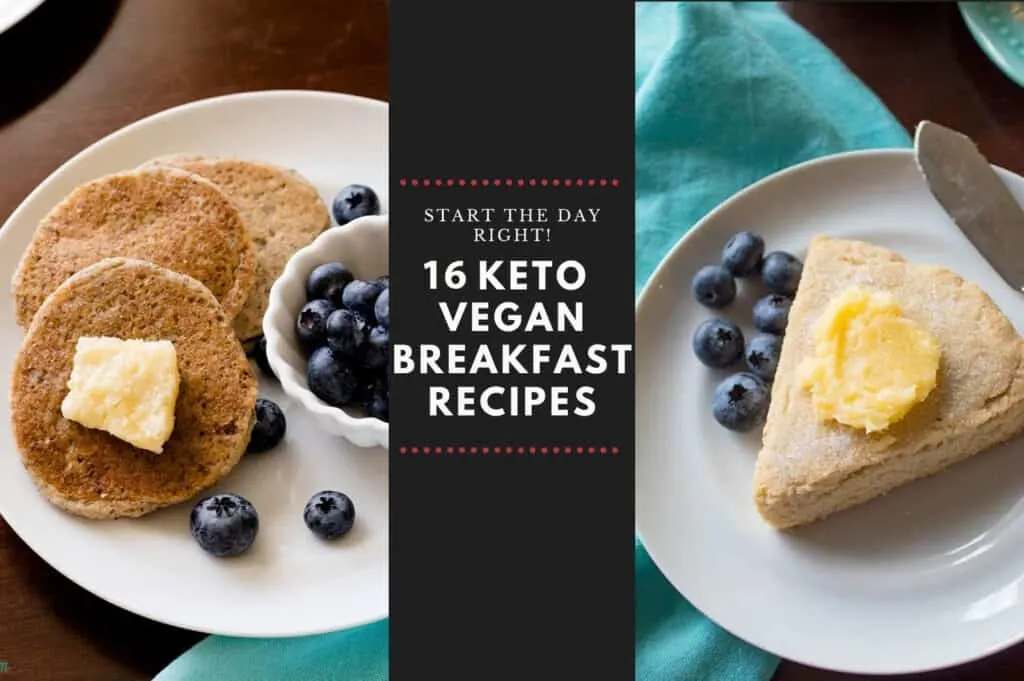 What is the keto diet?
The keto diet is a very strict low carbohydrate diet and high fat diet. There are a few versions of the keto diet but the standard being 70-80% fat 10-20% protein 5-10% carb. This typically is 50g of carbohydrates or less per day.
The purpose of this diet is for your body to burn fat more efficiently by producing ketones instead of glucose. This is achieved when your body doesn't have enough carbohydrates to turn into glucose. Therefore your liver turns fat into ketones as another source of energy.
It is said this diet may help certain medical conditions and help with weight loss. Here is a link to the Healthline website where you can read more information about this.
What is a vegan diet?
A vegan diet is a plant based diet. It is similar to the vegetarian diet however you also abstain from the use of any animal products like dairy and eggs.
When following the vegan diet it is important to be aware of your nutrition intake. It can be harder to get certain vitamins and minerals into your diet like calcium, iron, zinc and vitamin b12. As these are heavily found in animal products.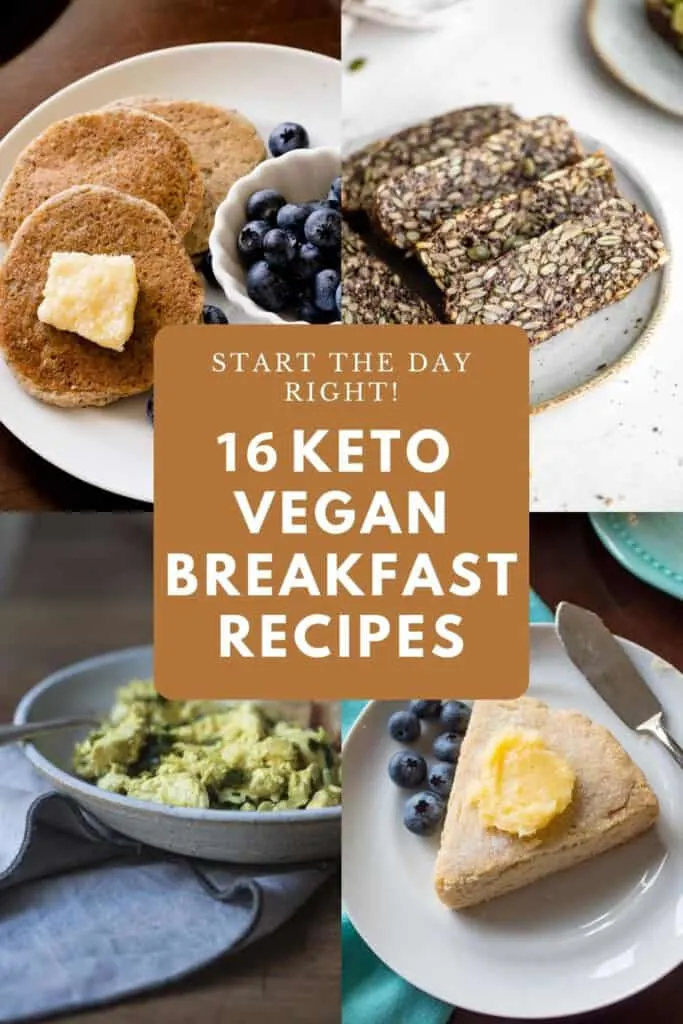 Is it possible to do a keto vegan diet?
Yes, it is possible to follow a keto vegan diet. There are certainly a lot of limitations to this diet! But if you get creative with your recipes and meal plan it's definitely possible.
Let me know in the comments below if you would like me to make more content for the keto vegan diet.
16 Vegan Keto Breakfast Recipes
Net Carbs: 4g
Net Carbs: 4g
Net Carb: 5.9g
Net carbs: 8g
Net carbs: 15g
Net carbs: 5.7g
Net Carbs: 5g
Net Carbs: 15g
Net Carbs: 8g
Net Carbs: 4g
Net Carbs: 5g
Net Carbs: 4g
Net Carbs: 1g
Net Carbs: 5.1g
Net Carbs: 8.4g
Net Carbs: 13.3g