This weight gainer shake is perfect for people looking to gain weight healthily and fast! It's a high-calorie shake packed with protein, good carbs, healthy fats, vitamins and minerals.
You can also easily use vegan weight gainer powder, making it vegan and lactose-free.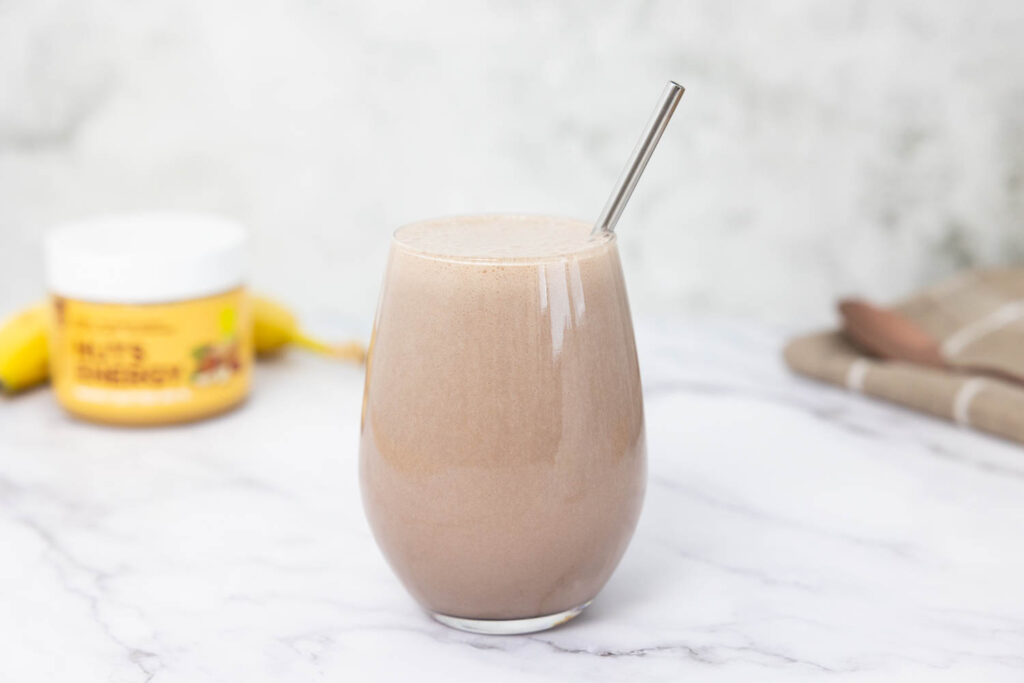 How to Gain Weight
The most important thing to gaining weight is creating a calorie surplus, which means eating more calories than your body burns.
To increase your weight slowly, aim for 300 to 500 calories more than you burn each day. This should roughly translate to 0.7 to 1 pounds gained per week.
To increase your weight fast, aim for 700 to 1000 calories more than you burn each day. This should roughly translate to 1.7 to 2 pounds gained per week.
It's roughly a 500 daily calorie surplus to gain 1 pound per week.
To estimate your daily calorie maintenance levels, you can use a calorie calculator. If you have one or the other, a high metabolism rate or large muscle mass, you will need to increase the number of daily maintenance calories.
Note: Make sure to exercise regularly when on a weight gain diet to avoid putting on lots of fat.
High-protein weight gain or "bulking diets" are the best diets you can do to put on the maximum amount of muscle mass possible. Your body is in a calorie surplus, burning food as energy instead of breaking down fat or muscle for energy, so it's a great time to take advantage of exercise.
What is Weight Gainer
Weight gainers are high-calorie protein supplements made especially to help with weight gain. They are very effective, and people can experience excellent results.
There is a mixture of healthy and unhealthy weight gainers, so it's essential to check the nutrition.
Avoid buying weight gainers that add lots of additives and those with high amounts of sugar! They aren't consumer-first products, and there is surprisingly a lot on the market!
I like using Naked mass because they literally use three ingredients. That way, I know what I'm putting in my body.
I thought they were a little expensive at first, but it's high quality, and when I use 100 grams in this recipe, it works out to over 36 portions. That's only around $1.5 a day!
How to get the most from this weight gainer shake
Add this weight gainer shake to your diet as an extra snack or meal. Try to avoid using it as a meal replacement. Otherwise, you are essentially just replacing the calories instead of adding them.
This weight gainer shake also works perfectly post-gym because it contains whey protein (the fastest absorbing protein) and BCAAs, which help your body build and repair muscle.
It also has a good amount of carbs and healthy fat to replenish your body's glycogen levels. Which will help prevent your body from burning fat or muscle for energy.
Then thirdly, it contains many electrolytes and sodium, which rapidly get depleted during intense workouts.
Ingredients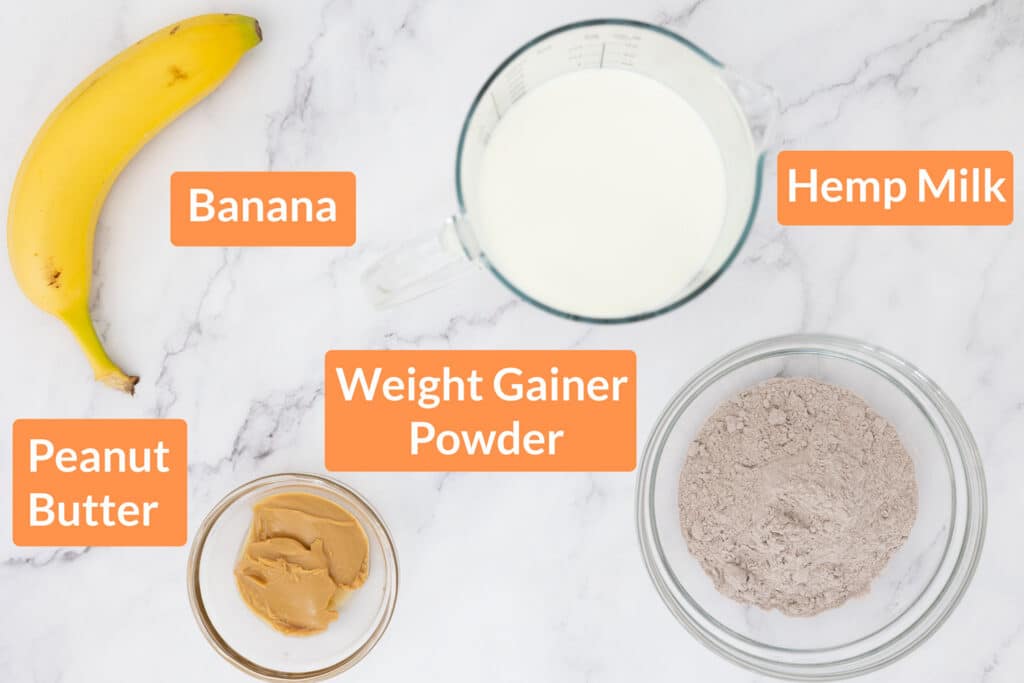 Banana: Ripe bananas work best for this recipe, especially if you use an unflavoured weight gainer powder. They add a delicious sweetness to the smoothie.
Hemp Milk: It has excellent nutrition and is sugar-free. The best substitute for Hemp milk would be whole milk or oats milk.
Peanut Butter: Try using organic peanut butter if possible. It doesn't matter if it's chunky or smooth since it will get blended.
Weight Gainer Powder: Use a high-quality weight gainer powder that's low in sugar and without additives. I like to use the chocolate version as it has the best combination in taste for me!
You can substitute a weight gainer powder for one 20 to 30 grams scoop of whey or casein protein powder, but you will miss out on the extra calories.
Don't use 100 grams of a pure protein powder like whey or casein! Too much protein in one sitting can cause adverse effects. Your body will only absorb approximately 25 to 40 grams, so adding that much protein powder is only counterproductive.
Nutrition & Calories
To help with micro counting, you can find the nutrition and calories of the weight gainer smoothie without the use of a weight gainer powder.
You can add 100 grams of the branded weight gainer you use to the nutrition label on the left.
Without Weight Gainer Powder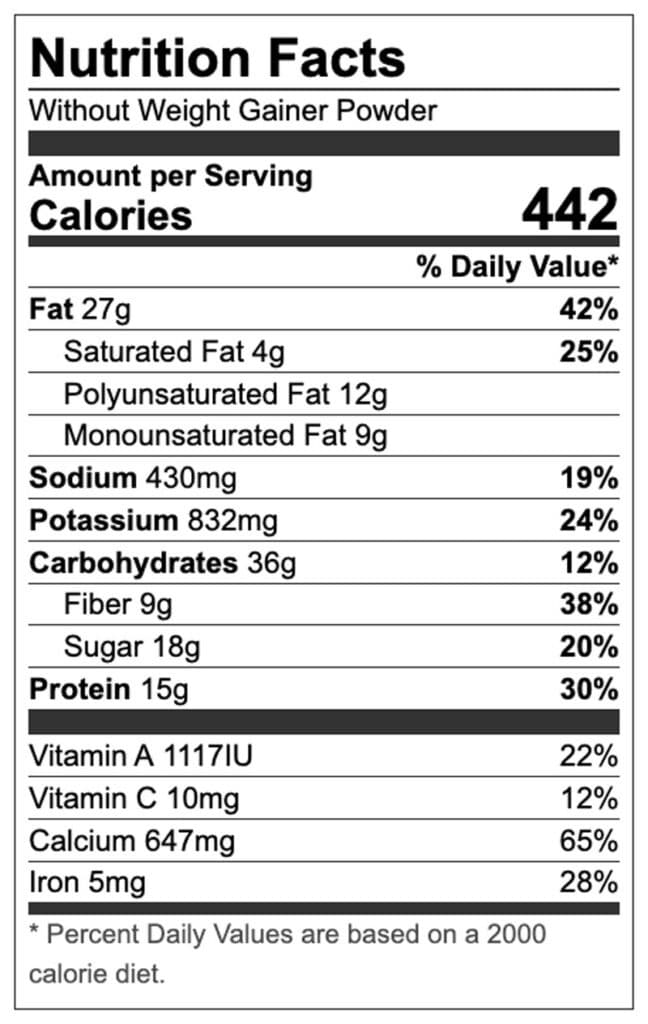 With Weight Gainer Powder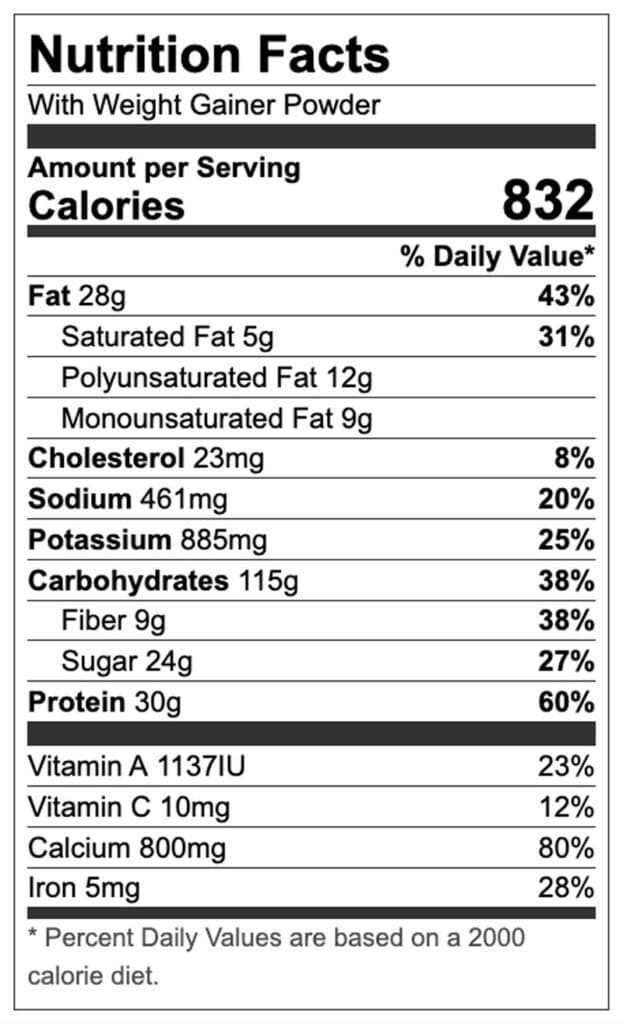 Expert Tips & Tricks
Add milk first
Make sure to add in the milk first. It will stop the other ingredients from sticking to the bottom of the blender.
Use cold milk
Often, you'll find non-dairy milk like hemp or oats on the shelf. This smoothie is much better cold, so make sure to refrigerate it first!
How to make a homemade Weight Gainer Shake
1) Add milk into a blender. Next, add weight gainer powder, peanut butter and a banana.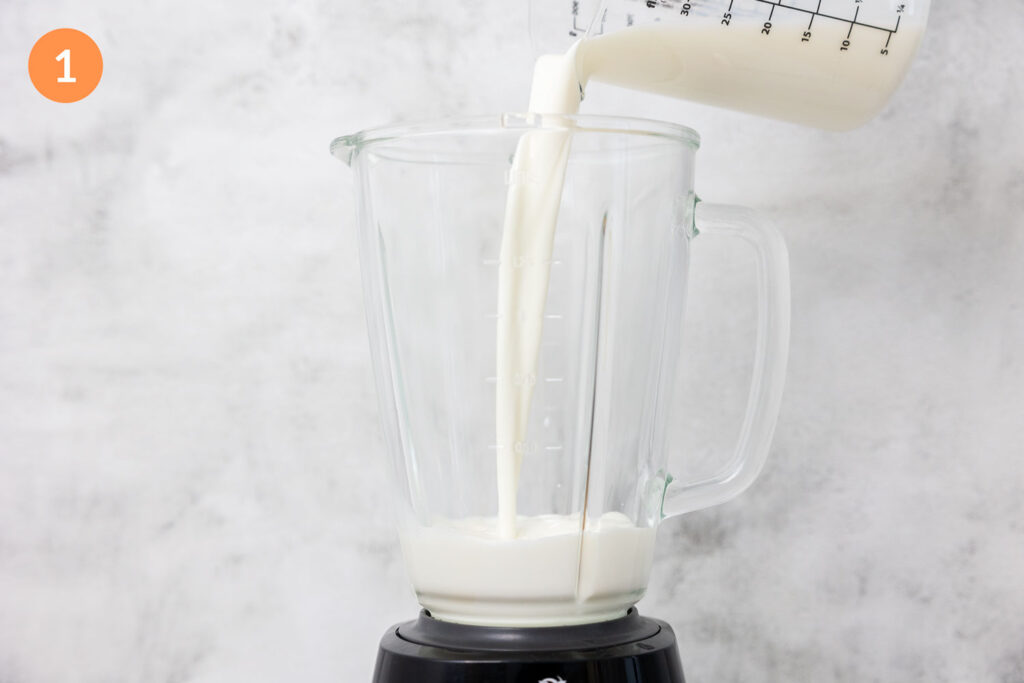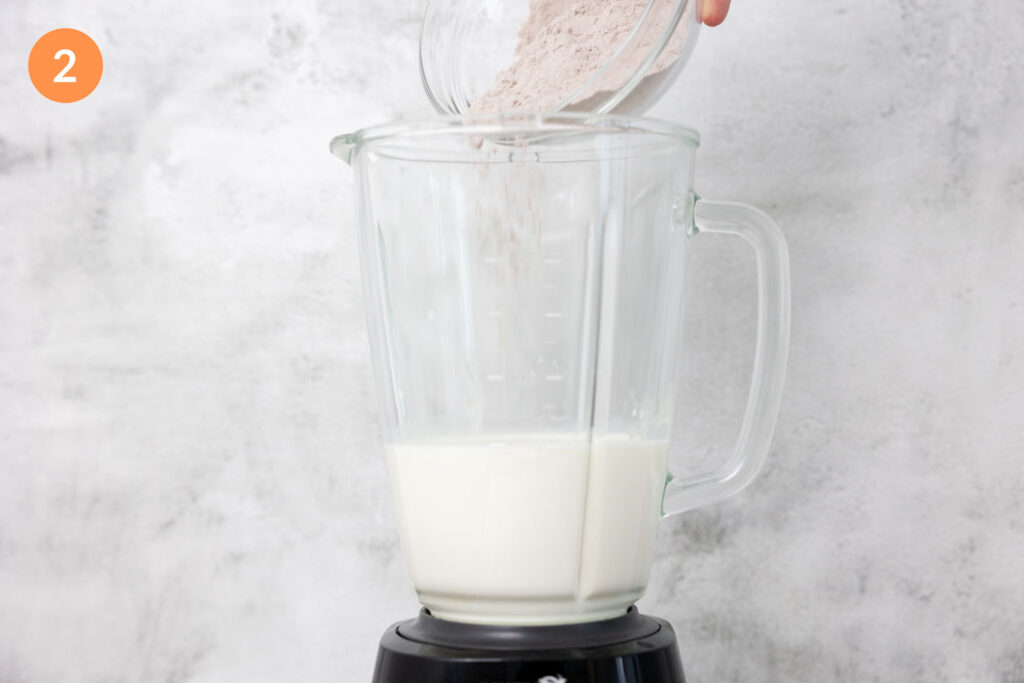 2) Blend the smoothie for 45 seconds, until smooth.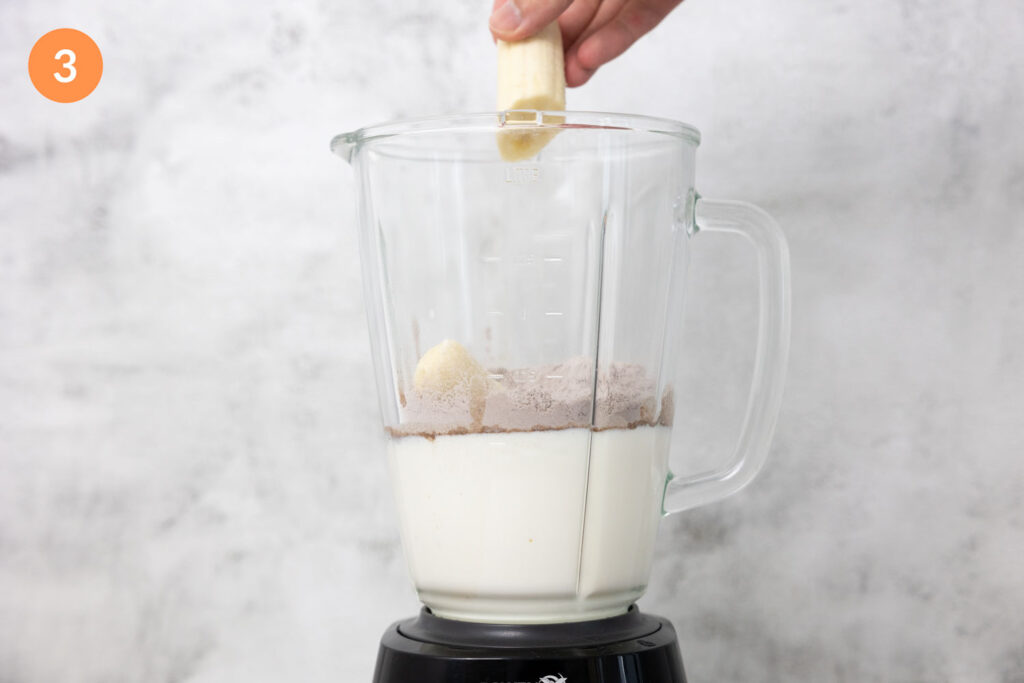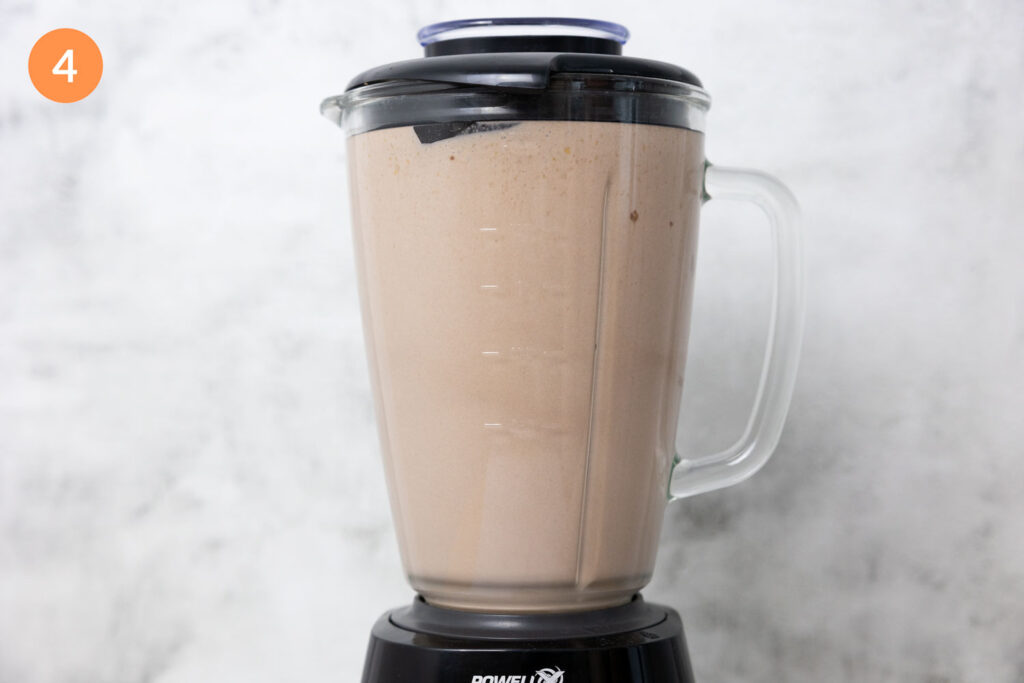 3) Serve in a large glass with a thick straw.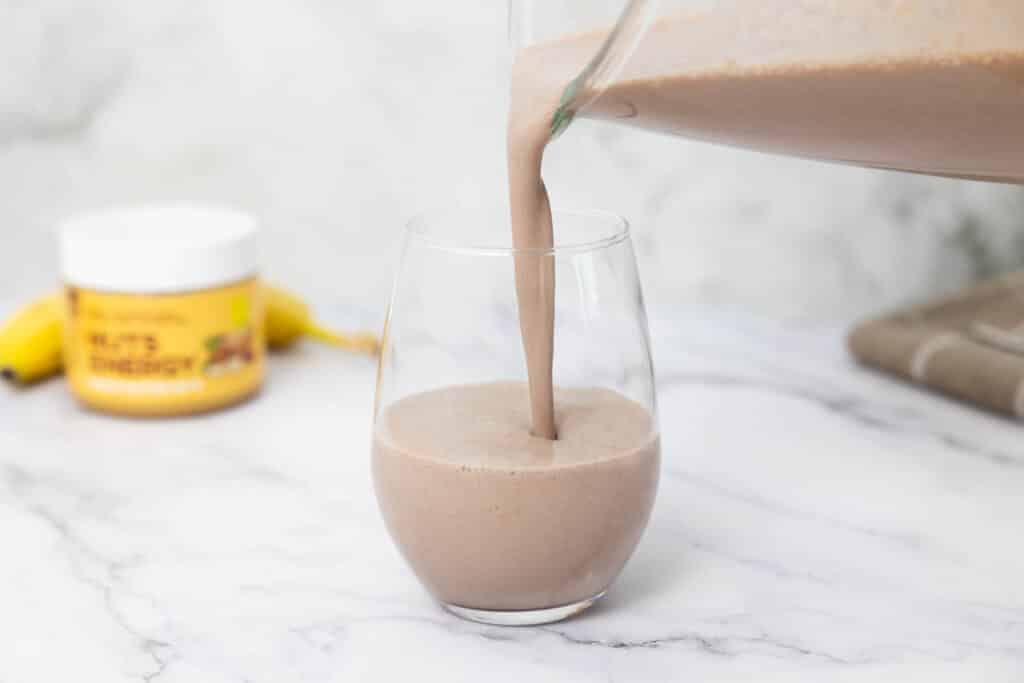 FAQs
Can I store this weight gainer shake?
You can store this shake in the refrigerator for up to 2 days or a couple of hours at room temperature. After some time, it may need remixing as the protein powder may start to split.
Can I use whole milk instead?
Yes, whole milk works too! It will actually add around 160 calories more to the shake too. However, it will add 25 grams of sugar because milk contains natural sugars at about 5 grams per 100ml.
How much protein should I eat at once time?
Studies have shown that 20 to 30 grams is about the amount of protein your body can absorb in one sitting. Your body can absorb fast-digesting proteins like whey at around 10 grams per hour, so if you consume 30+ grams of protein in one sitting, there is excess likely being wasted.
Why did I use Hemp Milk?
Hemp milk has excellent nutrition and health benefits. It's high in omega-3s and 6s, calcium, iron, potassium and vitamin A. It has no cholesterol, next to no saturated fats and no sugar, which gives it the edge over whole milk and other dairy-free milks.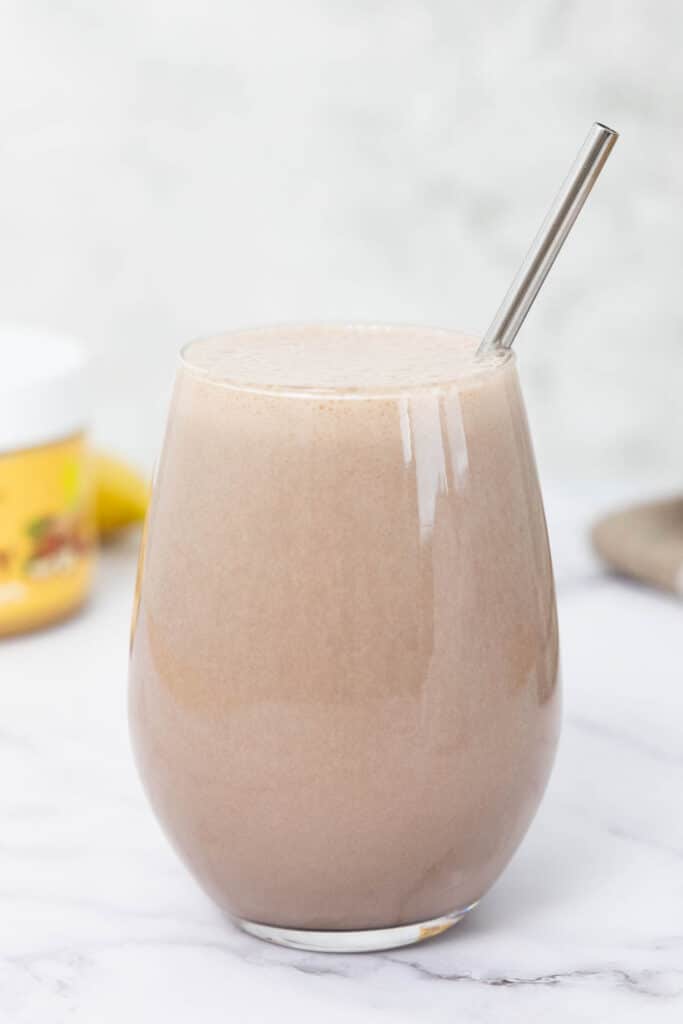 More Healthy Recipes You May Like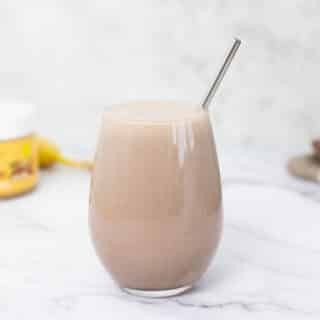 Weight Gainer Protein Shake (800+ Calories)
This weight gainer shake is perfect for people looking to gain weight healthily and fast! It's a high-calorie shake packed with protein, good carbs, healthy fats, vitamins and minerals.
Instructions
Add all the ingredients into a blender, milk being the first.

Blend for 45 seconds, until smooth.
Notes
Milk
: You can substitute hemp milk for whole milk or oats milk. Whole milk will add around 160 calories and 25 grams of sugar. Oats milk will add approximately 120 calories and 40 grams of sugar.
Weight Gainer Powder
: If you are substituting weight gainer powder for whey protein powder or casein protein, make sure to only use 20 to 30 grams instead of 100 grams.
Nutrition
Calories:
832
kcal
Carbohydrates:
115
g
Protein:
30
g
Fat:
28
g
Saturated Fat:
5
g
Polyunsaturated Fat:
12
g
Monounsaturated Fat:
9
g
Trans Fat:
1
g
Cholesterol:
23
mg
Sodium:
461
mg
Potassium:
885
mg
Fiber:
9
g
Sugar:
24
g
Vitamin A:
1137
IU
Vitamin C:
10
mg
Calcium:
800
mg
Iron:
5
mg