This weight gainer smoothie is perfect for people who want to gain weight by increasing their daily calories in a healthy way. This weight gain smoothie has a ton of protein and healthy fats.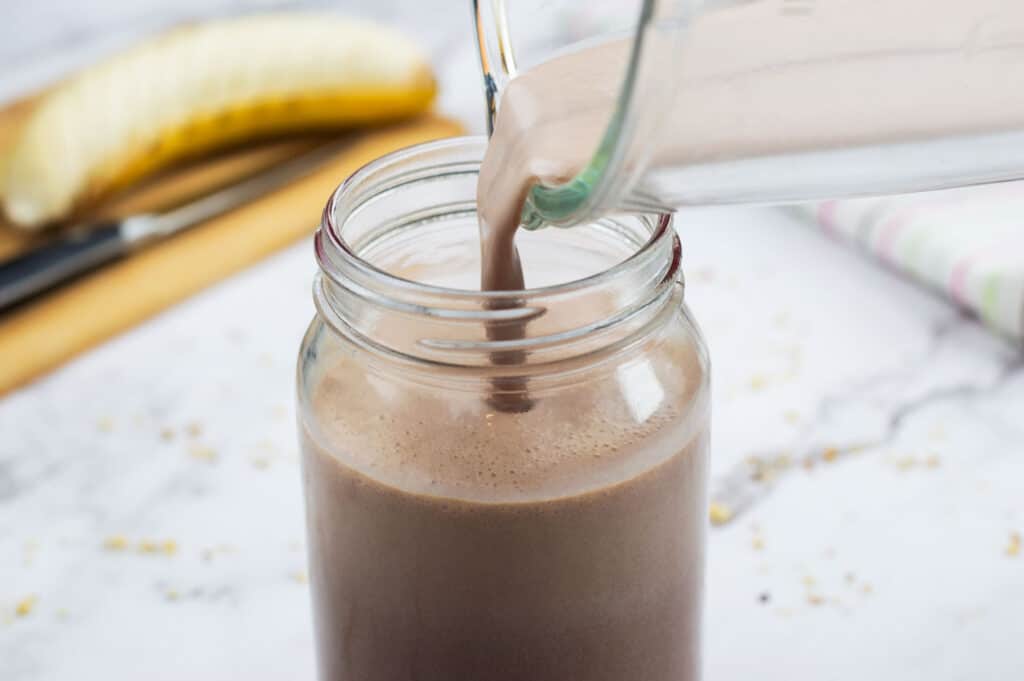 How to gain weight
The most important thing to gaining weight is creating a calorie surplus, meaning you eat more calories than your body consumes.
If you want to increase your weight slowly aim for 300-500 calories more then you burn each day. This should roughly translate to 0.7-1 pounds gained per week.
If you want to increase your weight fast, aim for 700-1000 calories more then you burn each day. This should roughly translate to 1.7-2 pounds gained per week.
To find out your daily maintenance calorie intake try this calorie calculator. This will give you a rough estimation of your maintenance level.
Note: Make sure to exercise regularly when on a weight gain diet to avoid putting on lots of fat.
How to get the most out of this weight gain smoothie
The best way to add this weigh gainer smoothie into your diet is to add it as your 4th or 5th meal. This way it will help you get a calorie surplus as you will still be having breakfast, lunch and dinner.
The best time to have this is between breakfast and lunch, lunch and dinner or after a workout.
It's great after a high intensity workout as it has plenty of protein to rebuild muscles, carbohydrates to replenish glycogen and contains electrolytes and sodium.
What is Weight Gainer?
Weight gainer is a protein powder that has high amounts of proteins and carbohydrates. Some weight gainers have creatine in which has a number of different benefits for gaining muscle.
For more information about creatine and the benefits of using it whilst working out check here
Note: When looking for a weight gainer powder make sure to find one that has long lasting carbohydrates and is not packed with sugar. This will help maintain good energy levels throughout the day.
Nutrition and Calories
With Weight Gainer
This weight gainer smoothie contains approximately 684 calories, 39g protein, 71.5g carbohydrates and 29g of fat.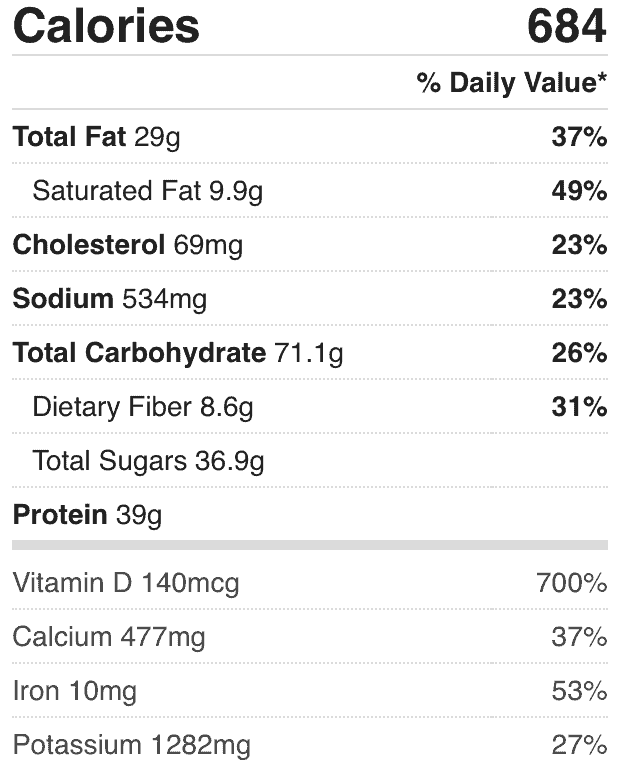 Without Weight gain
Without the weight gainer this smoothie contains approximately 490 calories, 19.4g protein, 46.9g carbohydrates and 27.7g fat.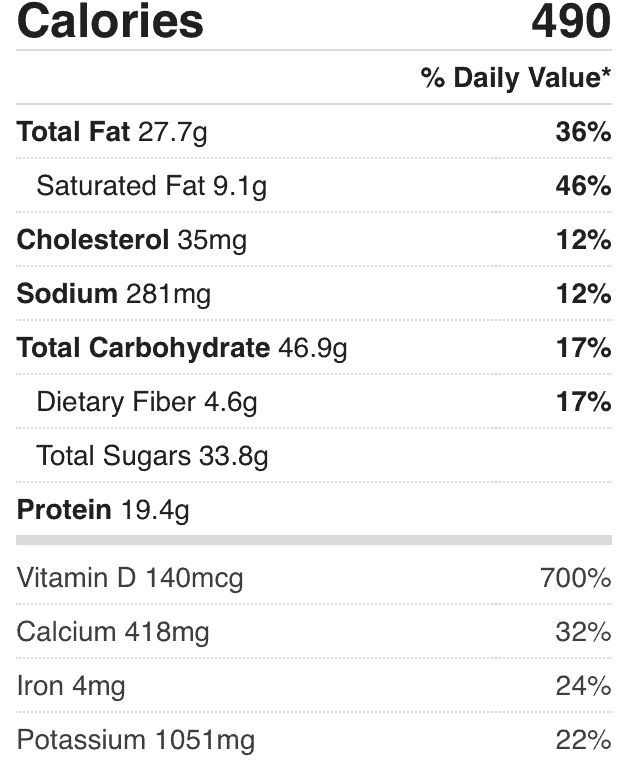 How to make this recipe Vegan
To make this weight gain shake vegan, swap out whole milk with soya milk. Soya milk is 10 calories less than whole milk per 100ml.
Its a better choice then almond milk as almond milk is low caloried containing 51 calories less per 100ml than whole milk.
This Recipes Dietary Needs
Gluten Free
Vegetarian
Can be made Vegan (check post)
More Healthy Recipes you may like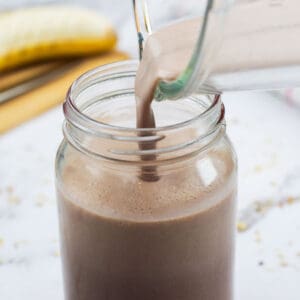 Weight Gainer Smoothie
This weight gainer shake is perfect for people looking to gain weight healthily and fast! It's a high-calorie shake packed with protein, good carbs, healthy fats, vitamins and minerals.
Ingredients
500

ml

Whole Milk

1

Banana

2

tbsp

Peanut Butter
Instructions
Add all the ingredients into a blender, milk being the first.

Blend for 45 seconds, until smooth.
Nutrition
Calories:
855
kcal
Carbohydrates:
109
g
Protein:
35
g
Fat:
34
g
Saturated Fat:
13
g
Polyunsaturated Fat:
5
g
Monounsaturated Fat:
12
g
Cholesterol:
76
mg
Sodium:
353
mg
Potassium:
1473
mg
Fiber:
5
g
Sugar:
49
g
Vitamin A:
934
IU
Vitamin C:
12
mg
Calcium:
749
mg
Iron:
1
mg