If you're struggling to source Nigella seeds, you're in the same boat as many others. Even though they're a popular spice in Indian, Middle Eastern and North African cuisines, they are still hard to source in the grocery store.
Since they add a lot of flavor to your recipe, they are best substituted rather than taken out completely.
They're used in many savory dishes, including soups, curries, salads and bread.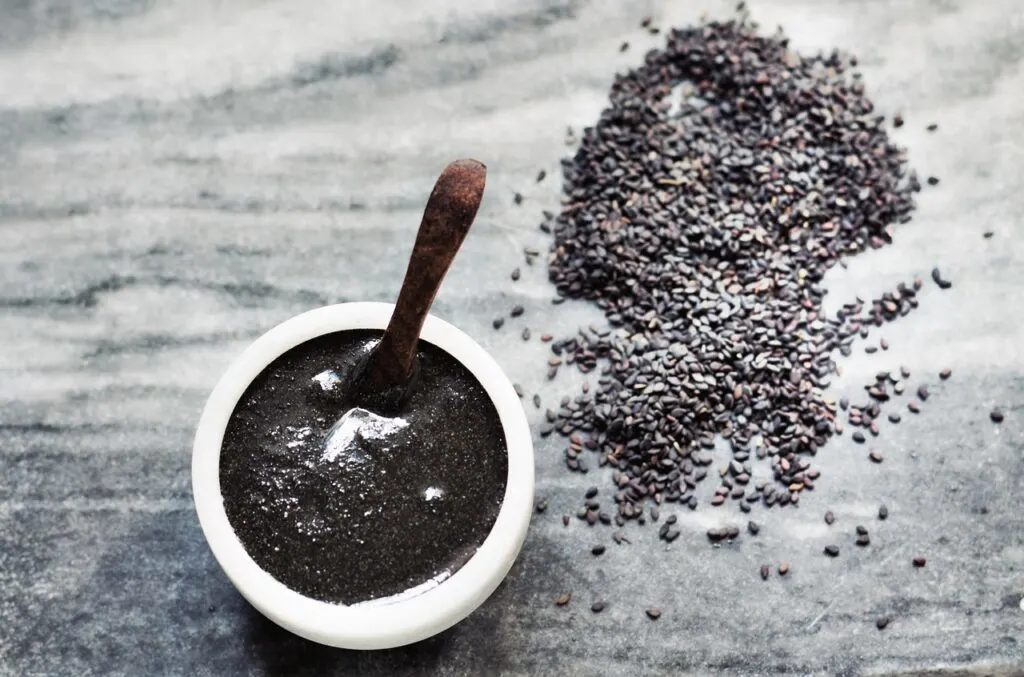 What Nigella Seeds Taste Like?
Nigella seeds have a strong aroma and flavor profile. They have a slightly bitter taste and earthy flavor with some onion pungency and hints of cumin and oregano.
The 5 Best Substitutes for Nigella Seeds
Luckily, some excellent alternatives to nigella seeds are easier to source.
1) Cumin Seeds
Cumin seeds are the best substitute for aroma and have a similar flavor profile. They add a similar flavor profile and lovely fragrance to your recipes. Plus a crunchy texture for sprinkling onto naan bread.
Cumin seeds pair well with typical recipes in which you find Nigella seeds. The only downside is that they don't match the same color.
Recipes: All-Purpose (Soups, Curries, Stews, Vegetables, Salads, Meats, Naans, Pastries)
2) Celery Seeds
Celery seeds are another great alternative. They have an earthy scent with a slightly warm and bitter flavor that adds depth. They are another all-purpose replacement that works great.
Recipes: All-Purpose (Soups, Curries, Stews, Vegetables, Salads, Meats, Naans, Pastries)
3) Fennel Seeds
Fennel seeds have a lighter color with a warm, sweet, earthy flavor with hints of aniseed. They are an excellent substitute for seafood and pork place dishes.
Recipes: All-Purpose (Especially Seafood, Fish and Pork recipes)
4) Caraway Seeds
Caraway seeds are another suitable replacement for Nigella seeds. Although they are not as close in flavor as cumin or celery seeds but still add a rich, distinctive flavor.
They have a bittersweet spareness with a nutty flavor with hints of citrus and anise.
Recipes: All-Purpose (Soups, Curries, Stews, Vegetables, Salads, Meats, Naans, Pastries)
5) Black Sesame Seeds
If you're only looking to replicate the color of Nigella seeds, for example, on baked goods. Black sesame seeds are the best alternative. Although they don't have a similar flavor, they are similar-sized and share the same color.
Recipes: Aesthetic Look (Sprinkled on Breads, Pastries and Salads)
Frequently Asked Questions
Are nigella seeds the same as fennel seeds?
No, they both come from different flowers and are native to other areas. Nigella seeds are native to eastern Europe and Western Asia. While Fennel seeds are native to the Midderterian. They are both different in color but share some flavor profiles.
What is another name for nigella seeds?
A lot of different names are given to Nigella seeds, depending on the country and brand. Some common ones are black caraway, black cumin, black onions seeds, nigella and kalonji.
Final Thoughts
Even if Nigella seeds aren't available, it's definitely worth making that recipe. Use cumin or celery seeds for the closest flavor profile. Then black sesame seeds for the most comparative aesthetic look.
More Ingredient Alternatives