Here are 21 Delicious traditional English Christmas side dishes that are going to take your Christmas dinner to the next level.
In England we love to invite all the family around for Christmas. It is normal to have multiple households gather around for one big Christmas dinner.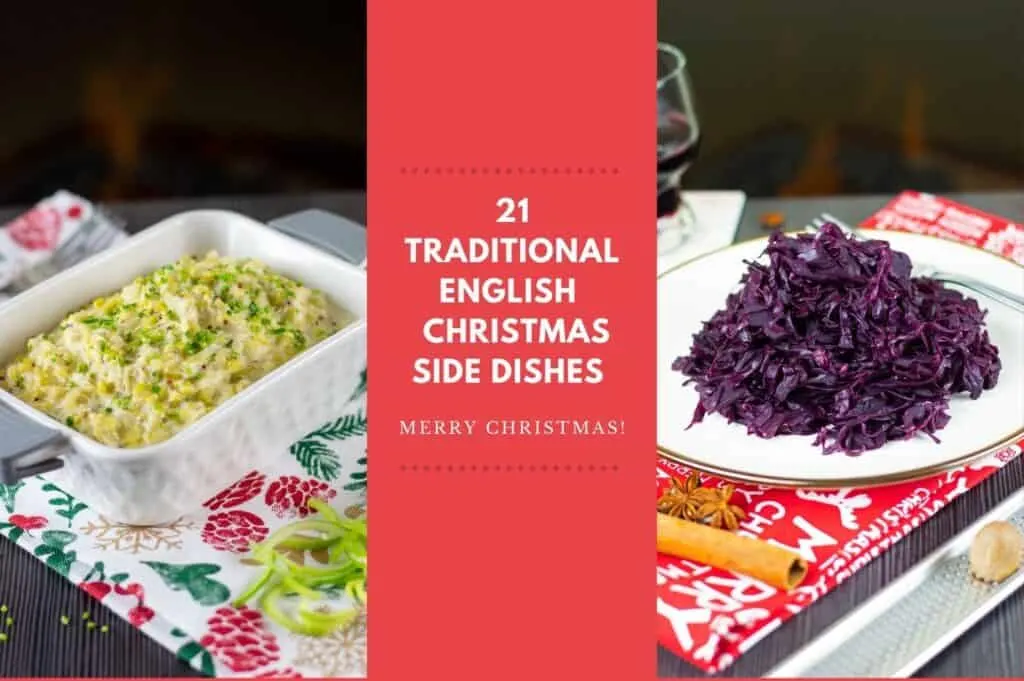 My Christmas dinner typically ranges from around 15 to 20 people each year. This means we prepare a huge Christmas dinner and at least 10 different side dishes. Everything from spiced, sweet and tangy braised red cabbage to creamy and crunchy baked cauliflower cheese.
Whats in a Traditional English Christmas Dinner?
Christmas Dinner has been traditional for many centuries in England. With turkey joining our Christmas table after Henry the VIII ate turkey for Christmas. This dated back to the 16th century making him the first monarch to ever eat turkey on Christmas.
There are many other English ingredients and recipes that are served on Christmas. This includes sage and onion stuffing, pigs in blankets, cranberry sauce, roast potatoes and vegetables cooked in a variety of ways.
Overtime the traditional English Christmas dinner evolved to include more popular meats and side dishes like roast beef, Yorkshire puddings and a variety of other vegetables cooked in different ways like Creamed Leeks.
The Christmas dinner is then finished off with dessert. Some typical desserts include mince pies, trifle and Christmas Pudding.
Typically Christmas dinner in England is eaten between 1pm to 4pm on the 25th of December.
21 Traditional English Christmas Recipes
Christmas Dinner Side Sauces