So many Mexican classic tacos just aren't vegan. This can make vegan taco night a bland nightmare, but don't worry we have got it covered. These delicious vegan tortilla ideas show that vegan taco night can be just as good!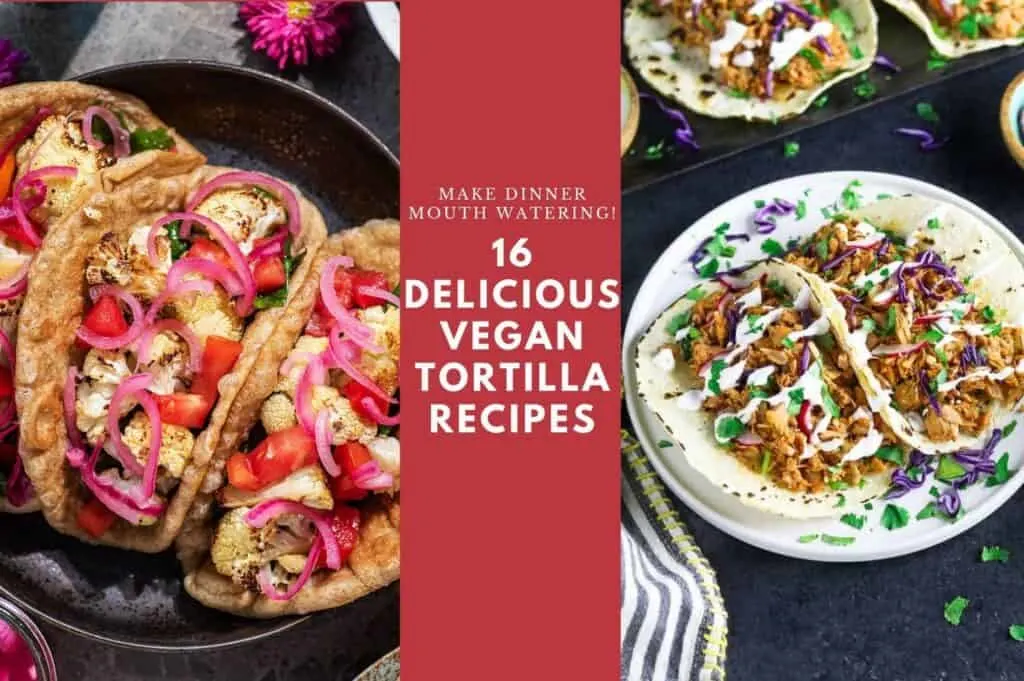 But tacos aren't just great for family dinner! They are perfect for meal prepping for the up and coming days. I love making a few batches of tortilla wraps, ready prep to take to work. They are easy to make, taste delicious, and most likely took me less then 30 minutes to make!
There is a big miss conception about tortillas, that they are hard to make, need special kitchen equipment or that they take a lot of time. This couldn't be further from the truth.
Tortillas have been made by hand for over 10,000 years, unlike bread they don't actually need proofing. Most tortilla recipes only take 30 minutes and are a lot cheaper then store bought tortillas.
Need help finding delicious vegan breakfasts? These Plant Based Breakfast Ideas will give you plenty of tasty ideas!
Whats the difference between Corn & Flour Tortillas?
The main difference between a corn tortilla and a wheat tortilla are the main ingredient. A corn tortilla is made with corn whilst a wheat tortilla is made with wheat flour. Corn tortillas tend to be a bit smaller and are healthier, whilst wheat tortillas tend to be a bit larger and sturdier.
Where do Tortillas come from?
Tortillas come from Mexico, it is said that the first tortilla was made over 10,000 years ago, and was made from maize during the Aztec time.
How are Tortillas made?
Firstly the tortilla dough is combine together, the ingredients will vary depending on the type of tortilla you are making. Most tortillas are then kneaded, portioned and flatten with either a tortilla press or rolling pin. They are then cooked on a very hot flat griddle for less then a minute on each side.
How are Tortillas made crispy?
Crispy tortillas can be made two ways, you can either use a soft tortilla and cook it until crispy like a quesadilla or you can use a crispy taco shell. Crispy taco shells or soft tortillas that have been deep fried in oil until they go crispy.
Vegan Tortilla Wrap Recipes
Make your own tasty Corn Tortillas at home. It's much easier than you may think! You can do it with or without any fancy kitchen equipment, and it only takes 30 minutes from start to finish. It's perfect for traditional tacos, burritos, enchiladas and quesadillas.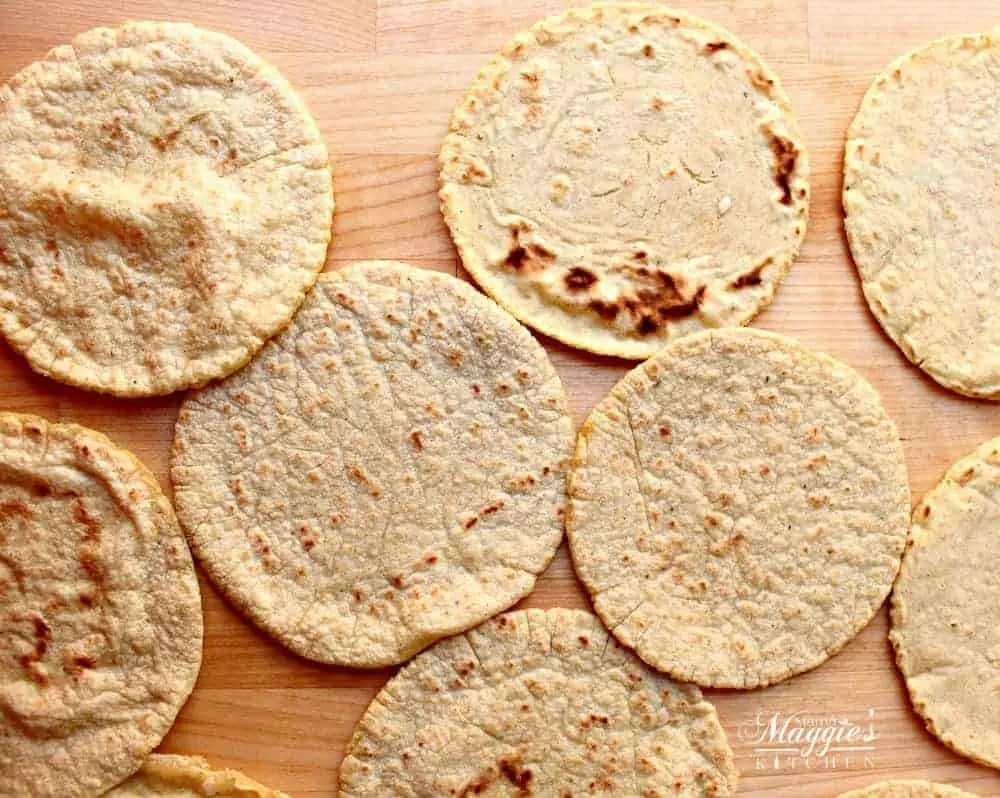 Easy homemade whole wheat vegan tortillas that only takes 30 minutes to make from scratch! They freeze well and are much healthier and cheaper than store bought.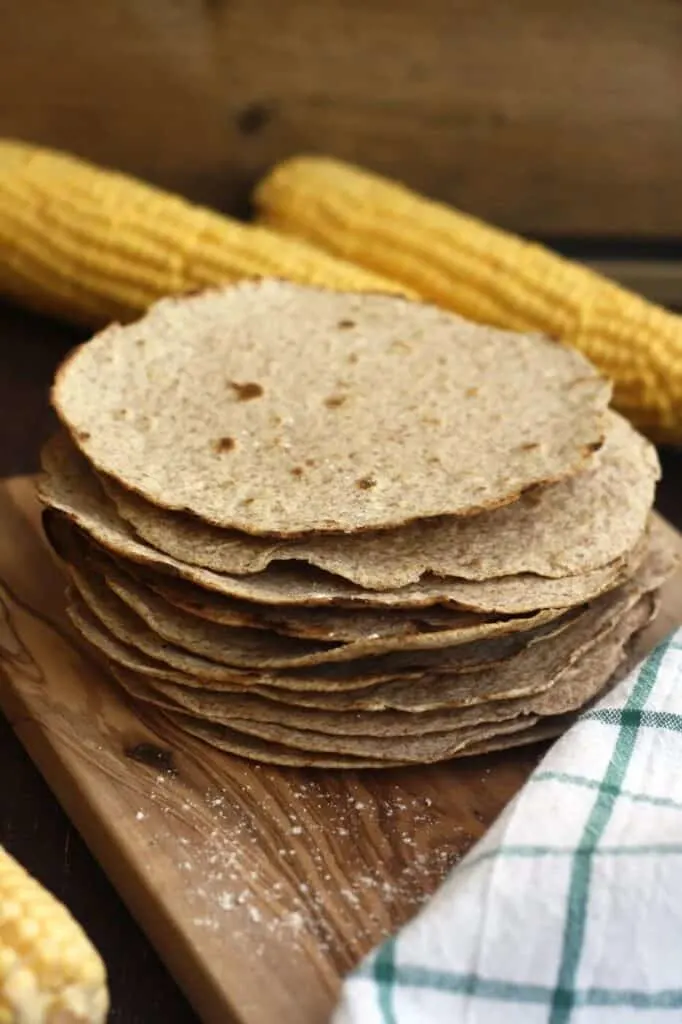 These are perfect for sourdough bread makers, do you need a recipe that uses your sourdough discard? Instead of wasting it, why not try these tasty sourdough tortillas! But don't worry if you don't have any sourdough starters, you can still make it with active sourdough.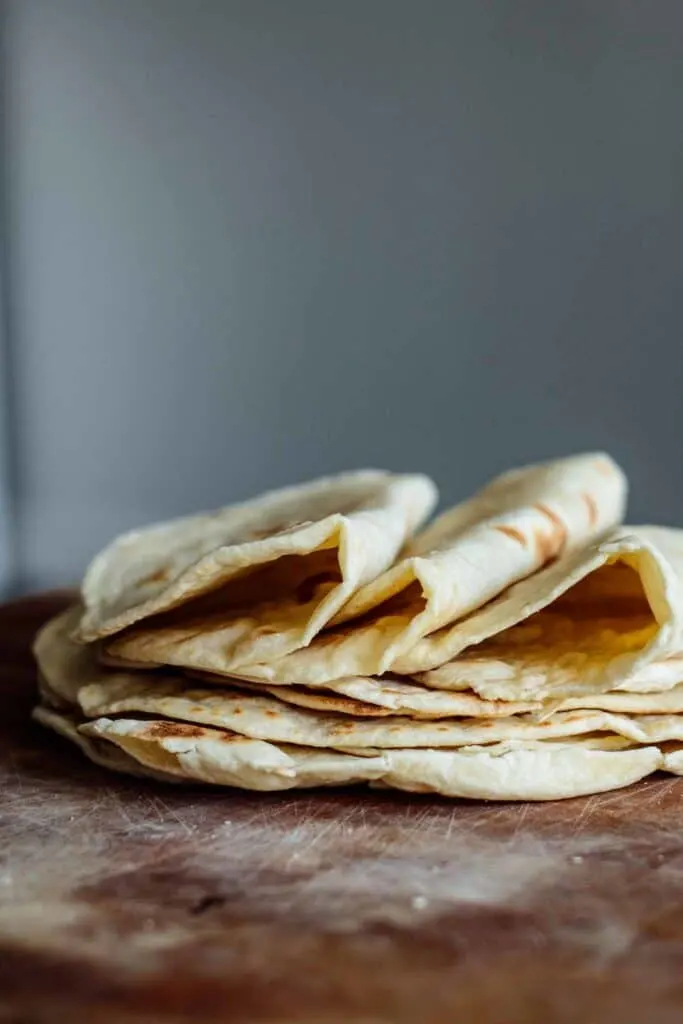 Vegan Soft Tortilla Ideas
If you have ever planned on introducing someone into vegan Mexican food, these mouth watering Jackfruit tacos are exactly what you want to make them! These jackfruit tacos are the perfect alternative to traditional braised pork tacos.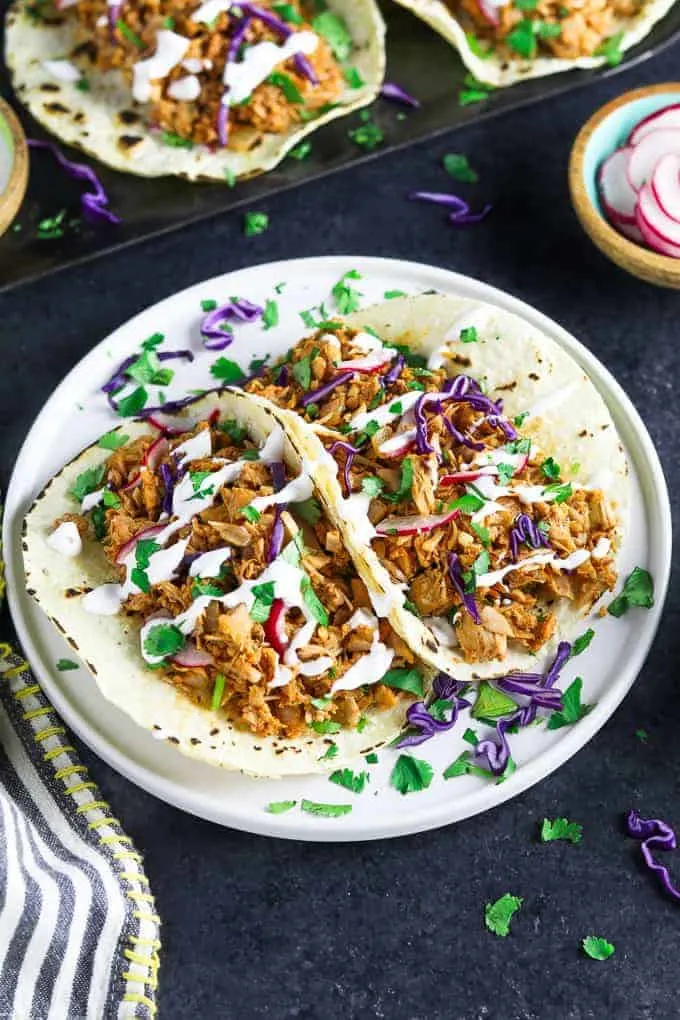 Do you fancy making a quick, healthier version of a veggie Chipotle style burrito? These copycat burritos are loaded with fillings and flavour, they are perfect for batch making and meal prepping!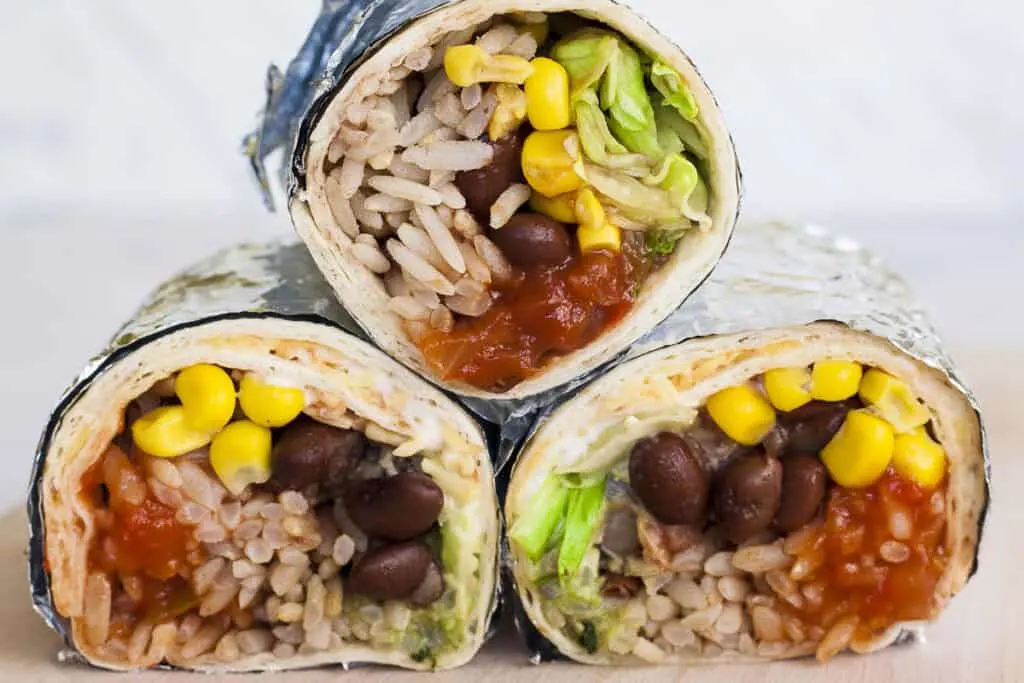 These vegan cauliflower tacos are filled with delicious veggies like chard and pickled red onions. They use tasty refried beans that add a delicious base to the taco filling.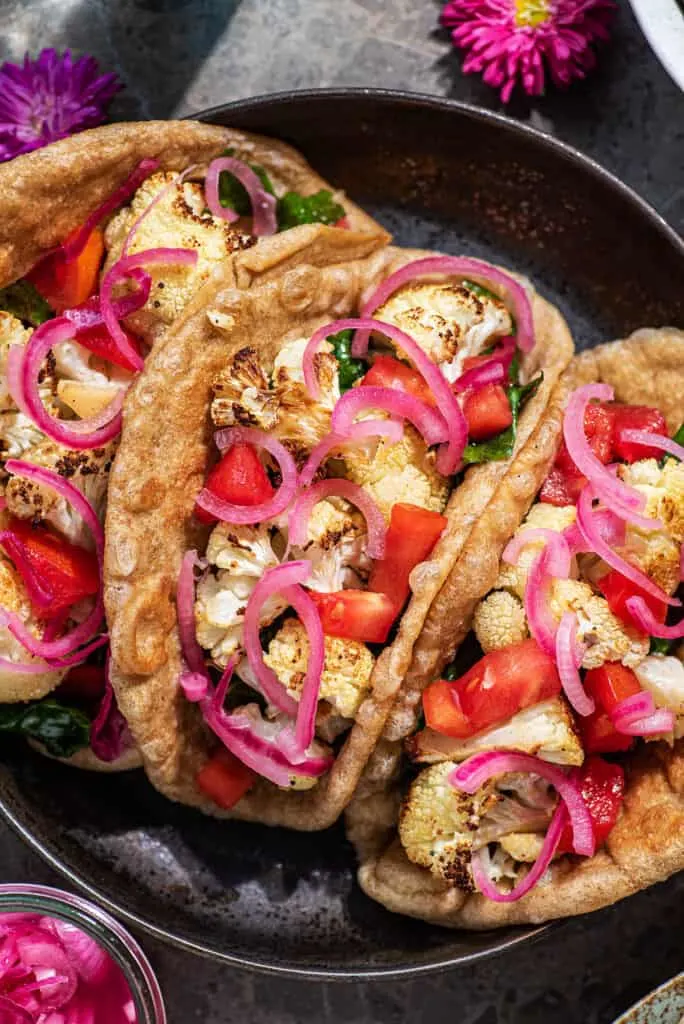 These fuss free portobello mushrooms only use a few ingredients and are mouth watering! They are perfect for a quick and easy Mexican lunch or dinner, taking just 20 minutes to make.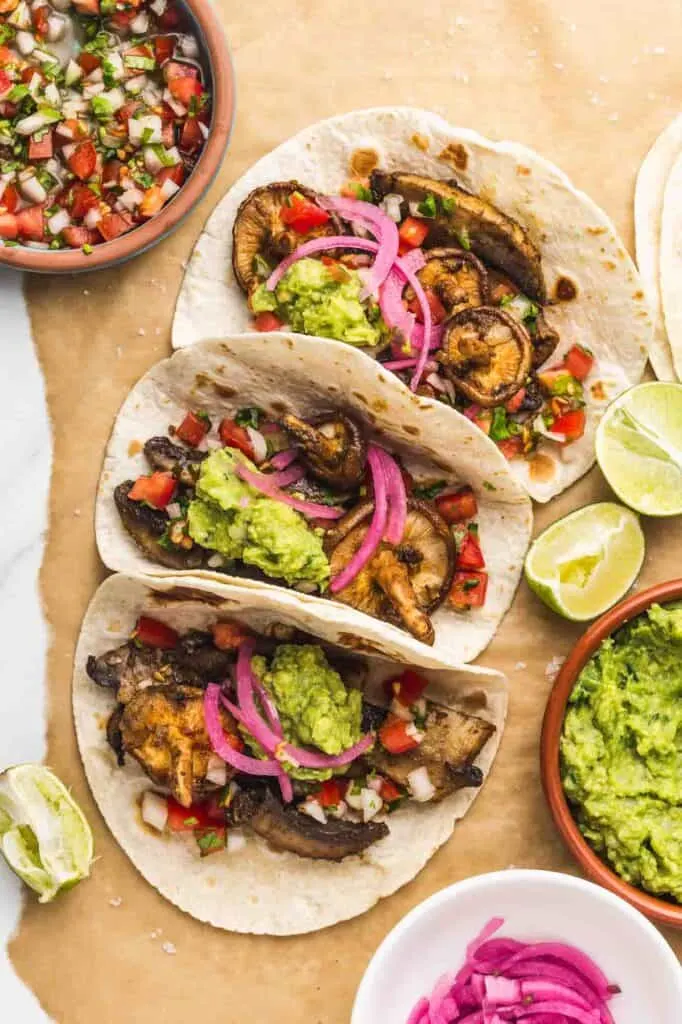 These jicama tortillas only require 4 ingredients and 7 minutes. This taco recipe is so quick and it's paelo! Pair them with some delicious toppings for a healthy Mexican taco lunch.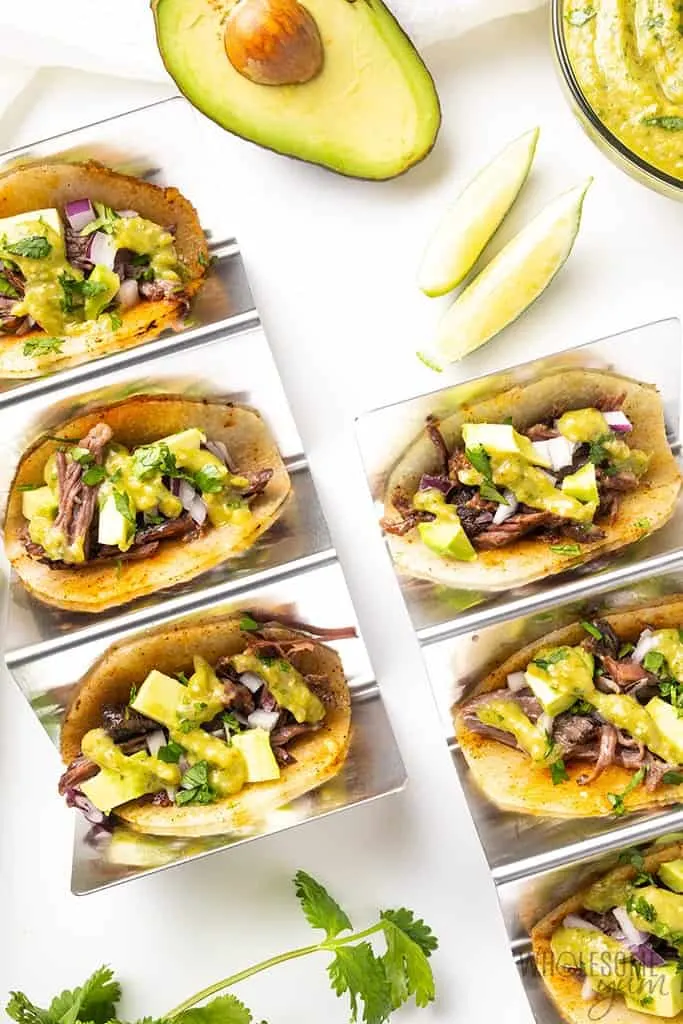 Tofu doesn't always need to be used in Asian cooking! This is just one delicious example on how to make tofu work with Mexican food.
These vegan fish tacos are refreshing with a zesty lime flavour, have a spicy kick, and a subtle ocean like flavour coming from the tasty hearts of palm.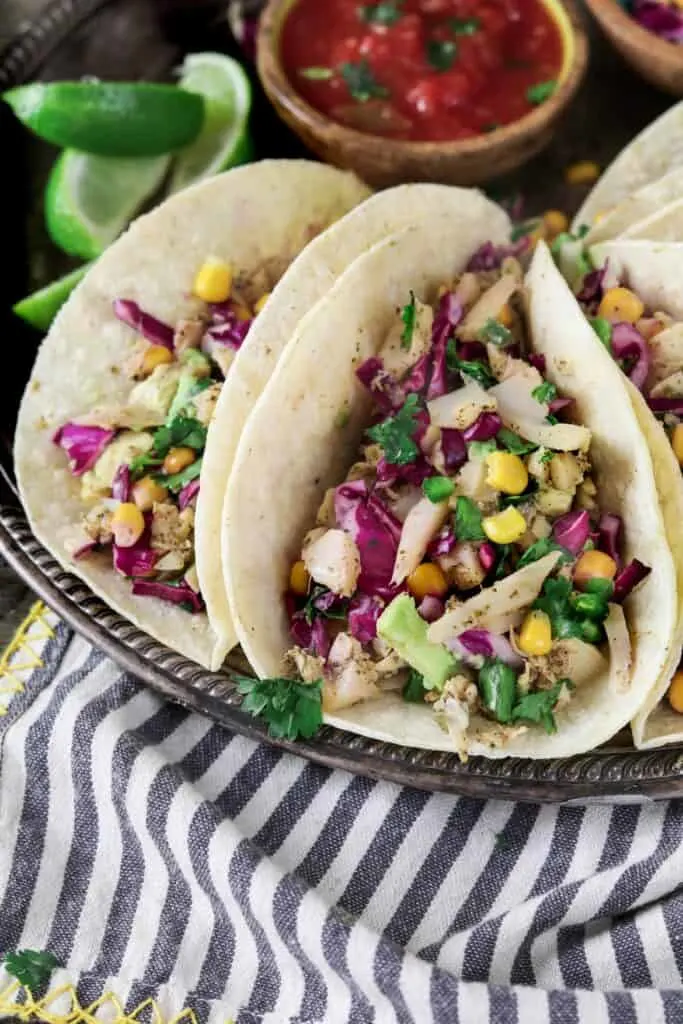 Easy, delicious, and incredibly satisfying, these black bean burritos are the weeknight dinner you need in your life. Made with layers of spicy black beans, coconut rice, and creamy avocado slices, these vegan burritos are great for meal-prep and easy on a budget!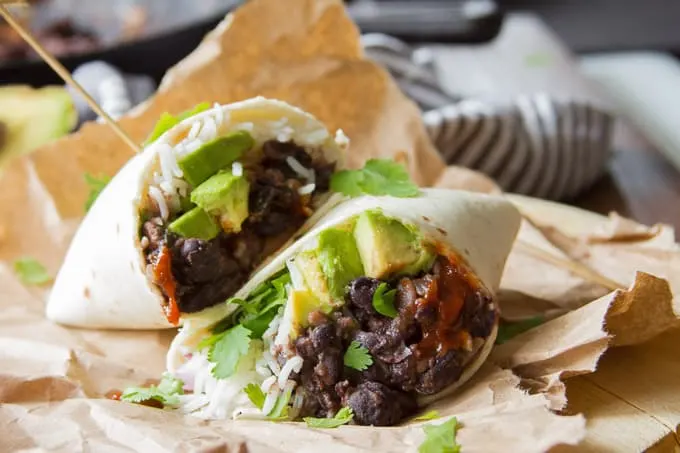 These creamy spinach, corn and black bean enchiladas are such a crowd-pleasing dish! Easy to make and simple to scale up for meal prepping. Bonus: they are vegan, plant based, oil free and gluten free.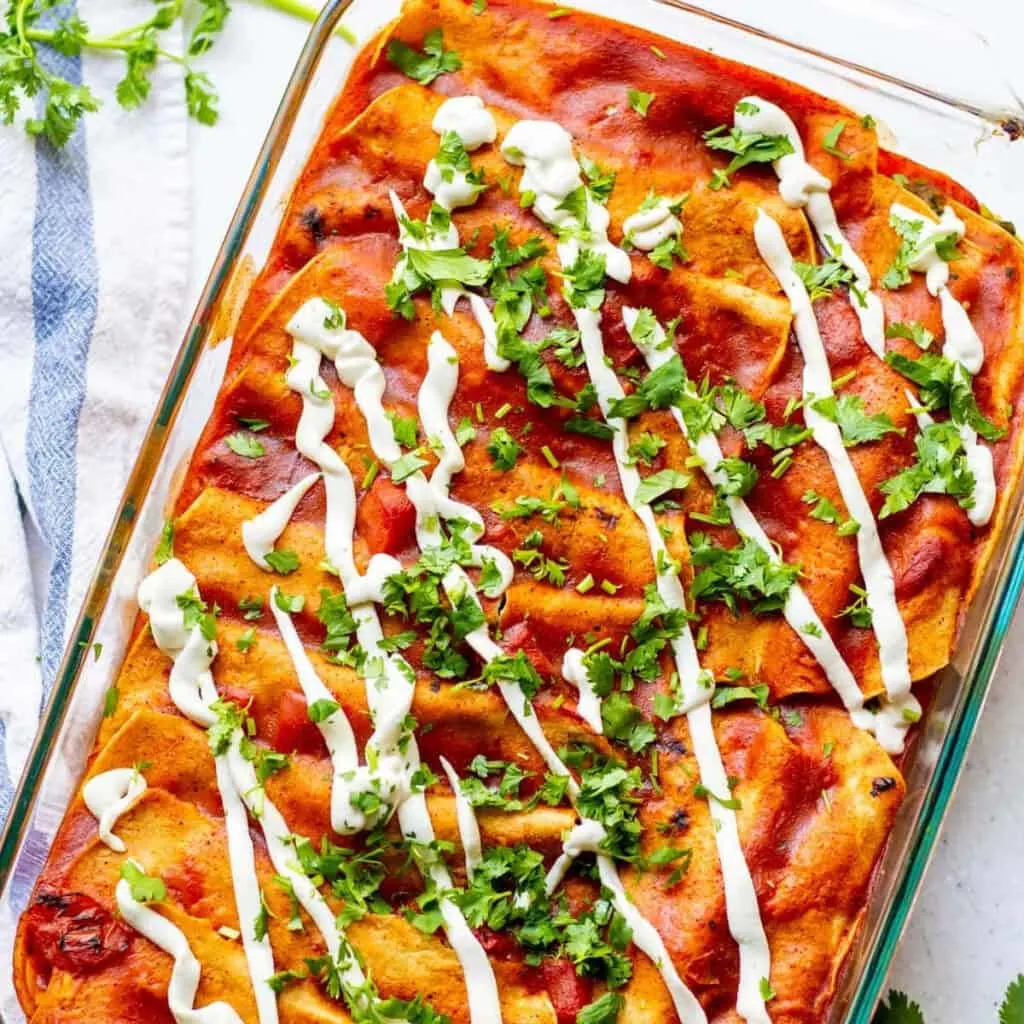 These easy Vegan Enchilada's are made with bean spread and veggies. The sauce tops this for a tasty comfort food that everyone will love.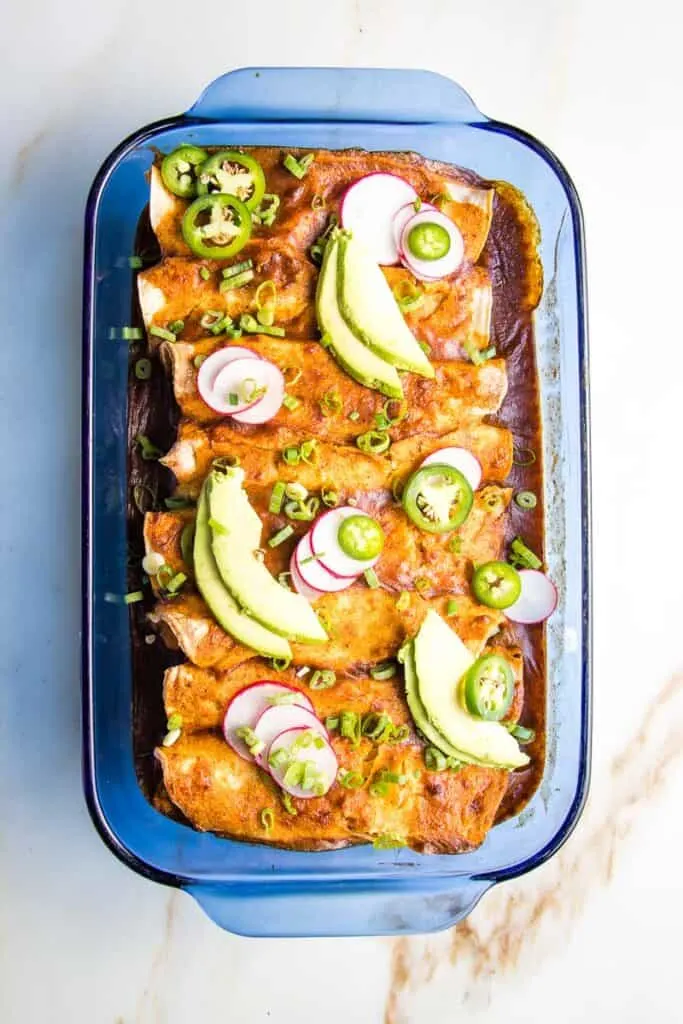 Vegan Crispy Tortilla Ideas
Need a quick weeknight dinner? Try these Vegan Black Bean Quesadillas, fresh avocado, black beans, corn, cilantro and spices. This recipe is so simple and ready in no time.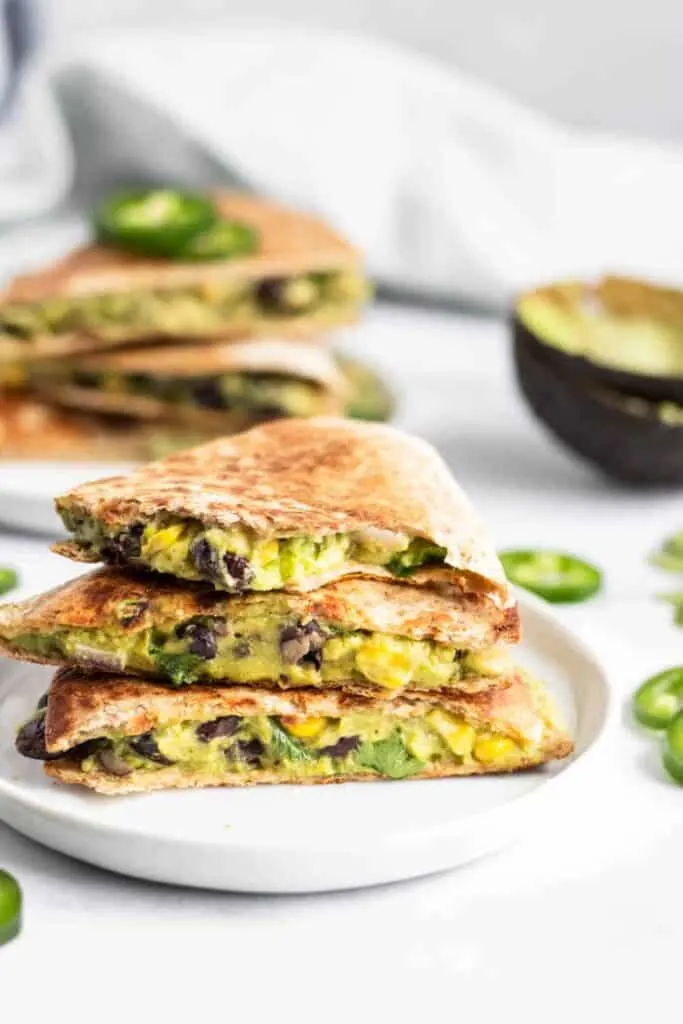 Baked corn tortillas stuffed with mashed potatoes and topped with salsa brava, pico de gallo, cabbage and cilantro. As dreamy as it sounds! They're easy, a little spicy, cheesy, and healthier than the traditional deep fried version!